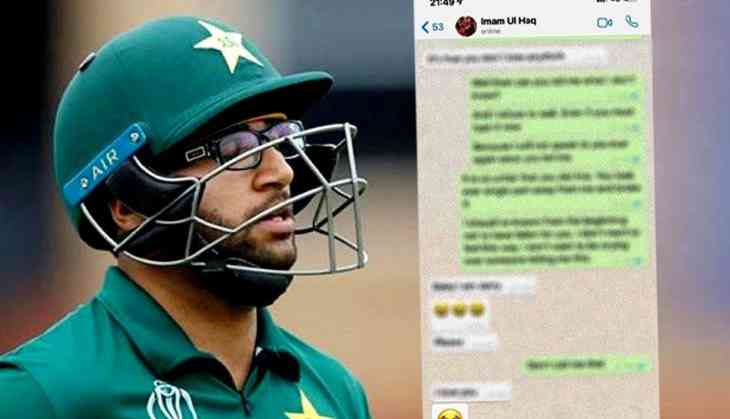 The Pakistan Cricket Council (PCB) denied to issue a statement on a controversy surrounding Imam-ul-Haq terming it a personal issue.
Imam-ul-Haq has been charged of having multiple affairs and cheating on women.
The controversy emanated when a Twitter user shared several screenshots of alleged Whatsapp and Instagram chat between Imam and several other girls.
"So apparently Mr. @ImamUlHaq12 was dating 7 to 8 (that we know of) women and kept using them and manipulating them. He kept telling them the whole time how he's single," said the Twitter user, who wished not to be named, posting screenshots of the alleged conversations between the Imam and some of the women.
She asserted that Imam was dating at least three girls at the same time during Pakistan's tour of South Africa in January and February this year.
"None of the 3 girls knew about each other," she said.
Multiple girls on social media have since come out and have raised similar claims against Imam.
One of the girls even went on to share a picture and a clip with the Pakistani cricketer and claimed she met Imam several times in South Africa.
"Far too many women have been manipulated and taken advantage of. This needs to come to an end," one of the girl said.
Another Twitter user also said that the cricketer demended indecent pictures from the girls, ensuring them that he was single and would marry them.
"Being a victim to this myself. I can say, yes it is cheating. But in what way is cheating on someone okay, that too, with multiple partners," F* said in a statement posted online.
AlsoRead:http://www.catchnews.com/cricket-news/lasith-malinga-advises-aspiring-bowlers-after-his-last-odi-match-against-bangladesh-168224.html