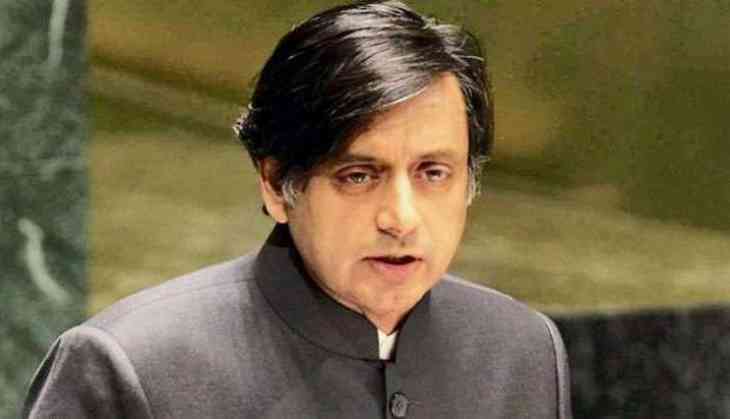 Indian politician Shashi Tharoor says forfeiting a contest against Pakistan in World Cup would be worst than surrender. The Congress MP also pointed out that India won the World Cup match against Pakistan at the height of Kargil War and accused Bhartiya Janata Party (BJP) of wanting to "divert attention from its own fecklessness and inept handling of the crisis."
Rivalry between India and Pakistan in cricket is world famous and in this year's World Cup they will clash against each other on June 16 at Old Trafford, Manchester. However, Indian fans are not happy after 40 CRPF jawans were killed in a terrorist attack in Pulwama. Indian fans are urging BCCI to not play against Pakistan is World Cup.
India would forfeit the match points if they boycott Pakistan in the group stage. But the off-spinner feels that would not matter. This kind of comments coming from an experience cricketers and some politicians is not what we expected.
Our government did not even declare national mourning wants to cancel a match 3 months from now? Is that a serious response to 40 lives taken in cold blood? BJP wants2divert attn from its own fecklessness&inept handling of the crisis.We need effective action, not gesture politics https://t.co/KJZjAVDX72

— Shashi Tharoor (@ShashiTharoor) February 22, 2019
A Central Reserve Police Force (CRPF) convoy of 78 vehicles carrying 2,547 soldiers was attacked by a car bomb in Jammu and Kashmir's Pulwama district on February 14. More than 40 CRPF jawans were killed and many others were injured. This is termed as the worst attack on Indian soldiers since 1989 insurgency started in the valley.
Prime Minister Narendra Modi said that the sacrifices of our Jawans won't go in vain and have given free hand to security forces, no one will be spared. India have already ended the most favored nation status for Pakistan. India might also hold the process of talks between India and Pakistan over Kartarpur corridor.
Pakistan have denied any involvement in Pulwama attack and the Pakistani Prime Minister Imran Khan in a press conference he did today said, "Pakistan will retaliate if India attacks."