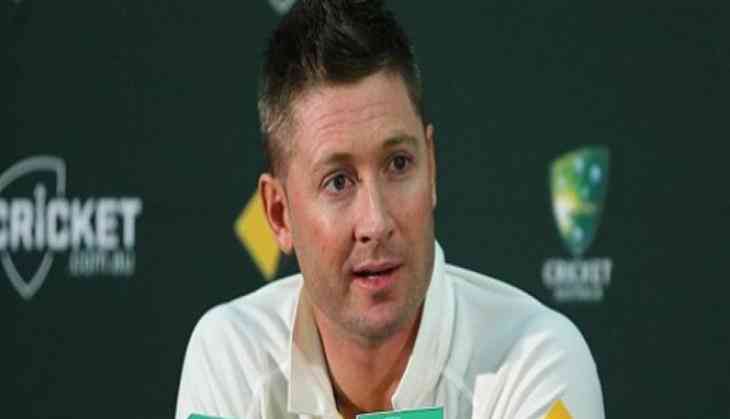 Former captain Michael Clarke has slammed attempts to improve Australian cricket's image in the wake of a cheating scandal, insisting the national team "won't win a game" without its infamous abrasive attitude.
A scathing independent review into the ball-tampering scandal released last month revealed a bullying culture within the sport and criticised cricketers for "playing the mongrel" against opponents.
In response, the team produced a so-called Players' Pact, urging Australians to "compete with us, smile with us, fight with us, dream with us".
Test captain Tim Paine has also spoken of shaking opponents' hands before a series and respecting the umpires, in stark contrast to the Australians' previous conduct.
However, the nice-guy approach did not sit well with Clarke, who said winning should be Australia's top priority, regardless of what anyone thought.
"Australian cricket, I think, needs to stop worrying about being liked and start worrying about being respected," he told commercial radio.
"Play tough Australian cricket. Whether we like it or not, that's in our blood." Clarke said fans wanted victory more than they wanted a likeable team and Australia's winning legacy was built on its hard-nosed attitude.
"If you try and walk away from it, we might be the most liked team in the world, we're not going to win shit," he said.
"We won't win a game. Boys and girls want to win." The cheating scandal involved Australian players using sandpaper to alter the flight of the ball in a Test match against South Africa last March at Cape Town's Newlands Stadium.
Coach Darren Lehmann quit in the wake of the controversy and then-captain Steve Smith, deputy David Warner and batsman Cameron Bancroft received lengthy bans.
The affair also claimed the scalps of CA chief executive James Sutherland, chairman David Peever and team performance boss Pat Howard. The Australians have endured a dire run of form since Cape Town, losing 17 matches out of 24 in all formats. They face a tough home Test series against top-ranked India starting in Adelaide on December 6.
-PTI