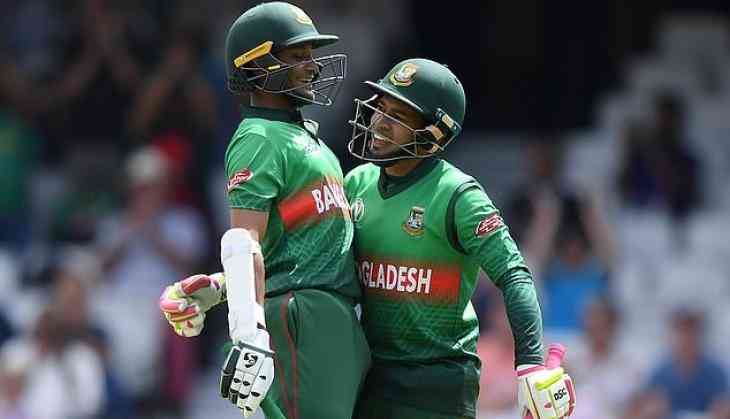 Bangladesh wicket keeper Mushfiqur Rahim shared an of the heart message for fellow team-mate Shakib Al Hasan as the latter was awarded a two year ban by International Cricket Council (ICC) for failing to report immoral propositions on several occasions. One year of Shakib's ban has been removed and he will be allowed to return to cricket on 29th October 2020.
"Age level.. international… over 18 years of playing cricket together… very sad to even think about playing without you on the field. Hoping that you comeback soon like a champ. You always have my support, and whole of Bangladesh. Stay strong In Sha Allah," Rahim wrote on Facebook with a photo of him hugging Hasan.
The ban on Shakib Al Hasan is seen as a big blow to Bangladesh cricket team, especially citing the forthcoming T20 World Cup. The all rounder was in brilliant form in the World Cup 2019 and his presence would be imperative in the upcoming main event.
"I am obviously extremely sad to have been banned from the game I love, but I completely accept my sanction for not reporting the approaches. The ICC ACU is reliant on players to play a central part in the fight against corruption and I didn't do my duty in this instance," the 32-year-old said in a media release of the ICC.
After Shakib Al Hasan's ban, Mushfiqur will be one of the most senior players in the side, which will be touring India for the three match Test series and two Tests.
AlsoRead: Shakib Al Hasan handed two year ban by ICC after failing to report corrupt approaches
AlsoRead: Indian cricket fans react as #DhoniRetires trends on Twitter