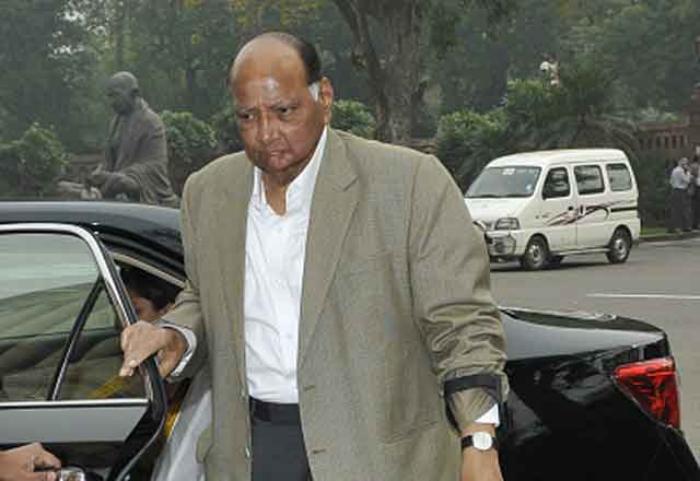 Mumbai Cricket Association (MCA), headed by former BCCI President Sharad Pawar, would file an intervention application before the Supreme Court to highlight the difficulties in implementing Justice RM (retired) Lodha Committee's recommendations to restructure the Board.
Also read: Why BCCI is opposing Lodha committee's recommendations
This was decided at a meeting of the MCA's Managing Committee, said a media release on Monday from the association's joint secretaries, PV Shetty and Unmesh Khanvilkar.
Also read: Why Brendon McCullum is the Dom Toretto of cricket
"In a meeting of the Managing Committee of the Mumbai Cricket Association to discuss the far ranging consequences of the Lodha Committee's recommendations, it was unanimously decided that the Mumbai Cricket Association would file an intervention application before the Supreme Court and highlight the difficulties and inconsistencies in the report," the media release said.
"Accordingly, the members unanimously authorised Joint Honorary Secretaries and Vice President Ashish Shelar to seek appropriate legal advice and file necessary applications before the Court," the release added.
One of the recommendations of the Lodha panel of "one state, one vote" will specifically affect MCA as there are four units affiliated to the BCCI from the state of Maharashtra - MCA, Pune-headquartered Maharashtra Cricket Association, Nagpur-headquartered Vidarbha CA and the Mumbai-based Cricket Club of India.
Another reform suggested by the Lodha panel is that none above the age of 70 can be an office-bearer in the BCCI, which will affect MCA as Pawar is 75 years old.
The BCCI had convened a Special General Meeting on February 19 here to discuss the Lodha panel recommendations of sweeping reforms in the Cricket Board and then decided to file an affidavit in the apex court, pointing out the "anomalies and difficulties" in implementing the Justice Lodha Committee recommendations on the restructuring of the cricket board.
It was decided in the SGM that secretary Anurag Thakur will file an affidavit on behalf of the BCCI in the apex court.
The Justice Lodha Committee has recommended wide-ranging sweeping reforms in the BCCI, including having only one vote per state, age cap of its officials, no simultaneous posts in state and national body along with restrictions on advertisements in televised cricket matches.
"The members authorised the Honorary Secretary BCCI to file an affidavit in the Supreme Court on behalf of the BCCI pointing out the anomalies and difficulties encountered in implementation of Justice Lodha Committee's recommendations," the BCCI said in a release after the meeting.
It has been learnt that the BCCI has told the state associations that they can file affidavits separately on the difficulties they faced due to the recommendations.
Saurashtra Cricket Association has already decided to move the apex court.
"We will be filing an affidavit in Supreme Court," SCA supremo Niranjan Shah said after attending the AGM.
-PTI