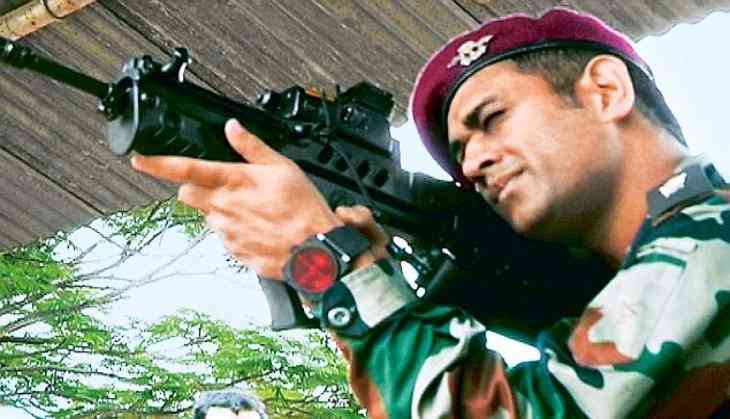 MS Dhoni has returned from London with his wife Sakshi Dhoni and daughter Ziva. Dhoni was spotted at Ranchi airport last night with his family. It is being speculated that Dhoni will miss out the West Indies series and will train with the Indian Army. It should be known that Dhoni is honorary Lieutenant Colonel in the Army.
Earlier it was being said that Dhoni will go with team India to play against West Indies and now contrary reports are coming in. Dhoni's retirement became a national debate even before the World Cup started and after India's sad exit from the tournament, it has catch fire.
Earlier in the month, a new kind of rumour was being spread by some in the Bhartiya Janata Party (BJP) that he would join them ahead of Jharkhand assembly elections and will be their chief ministerial candidate.
Now its is being said that Dhoni wants to contribute with his services to the Indian Army. MS Dhoni had previously trained as a paratrooper in Agra.
Also read: No break for Virat Kohli, sweats it out before West Indies outing; see video