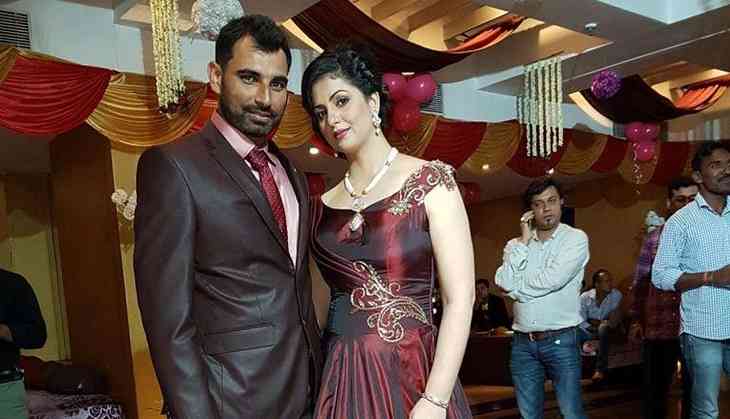 The controversy between Indian Pacer Mohammed Shami and his wife Hasin Jahan took an ugly turn when she claimed that Shami wants to marry sister-in-law. Yet Shami has not proved himself with the right documents.
The whole controversy revolves around Hasin Jahan where she comes up with some back to back explosive claims right from Hasin complaining about his extra-marital affairs, domestic abuse to his second marriage after Eid and husband chatting illegally with a Pakistani girl to exposing his real age on Facebook by providing his driving license pictures.
She also claimed that Shami offered her some money and asked to give divorce.
As reported in cricketaddictor Hasin claimed that- "Shami wants to marry the sister-in-law of his elder brother five days after Eid and that's why he has offered me money and asked for the divorce,"
During an interview with Extra Time. "I am in much trouble due to my first marriage. Do you think I am mad that I will marry another girl?," Shami reiterated.
"Hasin has brought a lot of allegations about me in last few months and this is an addition to that. That's good, then I will invite her to be present at my second marriage (laughing)," Shami added.
"I couldn't perform well in last few months due to my family problems, but I am confident that things will change in England," Shami remarked.
"Only I know that how much I miss my Bebo. If I return to Kolkata, the problems will grow more and that's why I am not returning there. But that doesn't mean that I have forgotten my little angel," concluded Shami.
Also Read: French Open 2018: Simona Halep beats Sloane Stephens to win maiden grand slam title