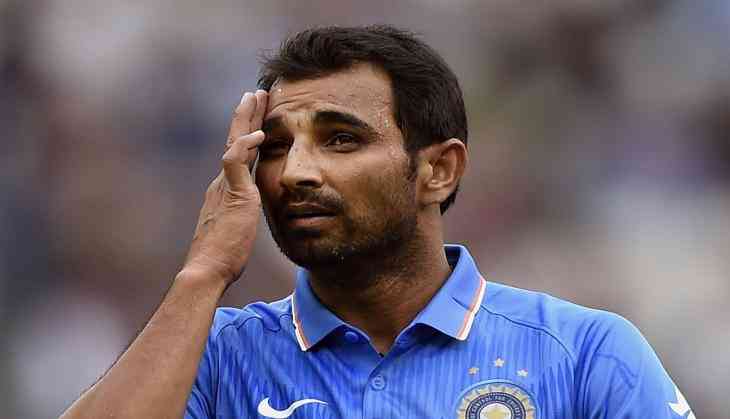 India's ace pacer Mohammad Shami has been in the headlines for his bowling skills. He has been driving the Indian bowling attack for some time now, being one of the lead bowlers on the Indian side along with Bhuvaneshwar Kumar. The seamer is again at the centre of the news but for all the bad reasons this time.
Mohammad Shami's wife Hasin Jahan took the social media particularly the Twitter with a blow after a series of tweets she posted. Her tweets mentioned of the extra-marital affairs Shami has had. Also, she accused him of assault and domestic violence. Mohammad Shami has at present denied all the accusations and has termed the whole story, a conspiracy.
While there remain a lot of doubts waiting to be demolished and even more confusions to be made clear. BCCI has come up with a strong action against the cricketer. The Board has decided to terminate Shami's contract as an Indian cricket team player citing the accusations held against him by her wife. Also, BCCI made clear that they are looking into the matter very carefully but there remains a lot of doubt around the issue.
As per Shami's wife Hasin Jahan, she has gone on record to say that she has presented with enough evidence against her husband to make the situation crystal clear. Also, she has said that she will not file for a divorce until her last breath.
There have been doubts surrounding the incidence suggesting the alleged accusations may ultimately lead to an end to Shami's cricketing career. The case has come up at a crucial time with International Women's Day being celebrated all around the world. The social media has been abuzz with people supporting Shami's wife and her claims but with even more fans of Mohammad Shami denying to buy Hasin Jahan's story. The story has been taking a lot of twists and turns since it has surfaced, nothing but time will tell what the truth behind the story is.
Also Read-- Mohammad Shami's wife Hasin Jahan leaked his Facebook chat on social media; accuses him of multiple affairs and assaults