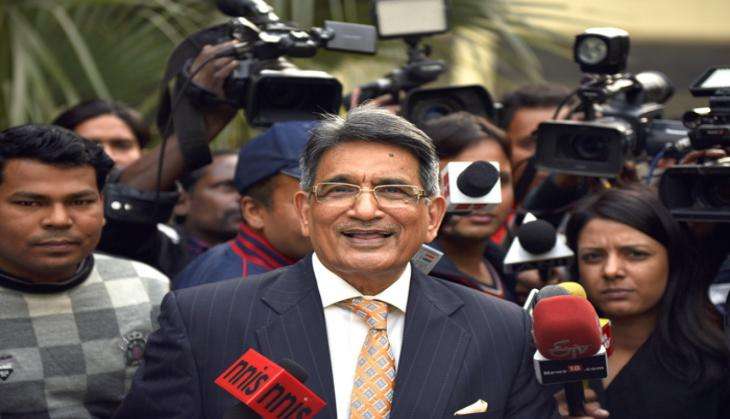 Fuming at the defiance of its recommendations, the Supreme Court-appointed Lodha panel has "directed" banks, where BCCI holds accounts, not to disburse any funds for the financial decisions taken by the Board at its Special General Meeting on 30 September.
"It has come to the notice of this Committee that certain decisions have been taken at the 'Emergent Working Committee' meeting of the BCCI on 30th September, 2016 to disburse large funds to the various member associations," the committee has stated in a letter to the banks.
The letter has also been addressed to BCCI Secretary Ajay Shirke, CEO Rahul Johri and Treasurer Anirudh Choudhary.
"You are aware that by way of this Committee's direction dated 31.8.2016, no further decisions were to be taken regarding the future apart from routine matters. The disbursement of these amounts are not routine, and in any case, not emergent," the committee said.
"You are also aware that the BCCI has chosen to breach the judgment of the Hon'ble Supreme Court as well as the first set of Timelines set out by this Committee which includes the Fund Disbursement policy to be framed by 30.9.2016.
"As the status report is to be taken up for directions by the Hon'ble Court on Thursday, 6.10.2016, you are hereby directed not to take any steps towards financial disbursement of the amounts as resolved/approved after the direction dated 31.8.2016. Any violation of this direction will be placed before the Hon'ble Supreme Court for appropriate directions," it added.
The panel also cited the July 18 Supreme Court verdict, which had told the BCCI to "cooperate and act in aid of the Committee and its directives".
The BCCI is on the backfoot in the ongoing tussle with the Lodha Committee, which has filed a status report in the apex court asking for the removal of the Board's entire top brass for violating its recommendations in the 30 September SGM.
(PTI)