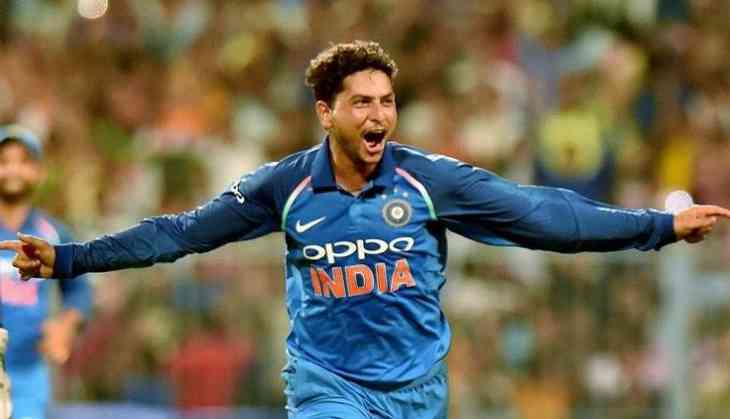 Indian spinner Kuldeep Yadav is regarded as one of the best in his craft. The chinaman bowler received one of the best compliments of his life from the Indian cricket team head coach Ravi Shastri. Shastri said Kuldeep is India's number one Test spinner when it comes to overseas conditions.
The 24-year-old spinner from Kanpur, who made his debut against Australia on March 25, 2017 revealed his bowling idol to the world. Former Australian bowler Shane Warne, also a spinner is Kuldeep's cricketing guru.
Coach Ravi Shastri introduced Kuldeep to Shane Warne before Australia series started. Kuldeep said that he learned a lot from the Australian great as they both talked about the formers bowling before every match. They also talked about the Australian bowling conditions and the bounce on the pitch as well.
Kuldeep is regularly talking to Shane Warne on phone and WhatsApp and will also be in touch with him as he will be in India for IPL as well. Kuldeep also said that he have a great understanding with Warne and it feels great that a legend that you have idolised since childhood is willing to help you out so much.
Kuldeep was also part of India's Test squad that won their first Test series against Australia in Australia and the team that became first Asian team to win a Test series on Australian soil.
Kuldeep has secured his place in India's 2019 World Cup team with his amazing performance with the ball. India will play Australia at home ahead of World Cup and the chinaman is inducted in the ODI squad.