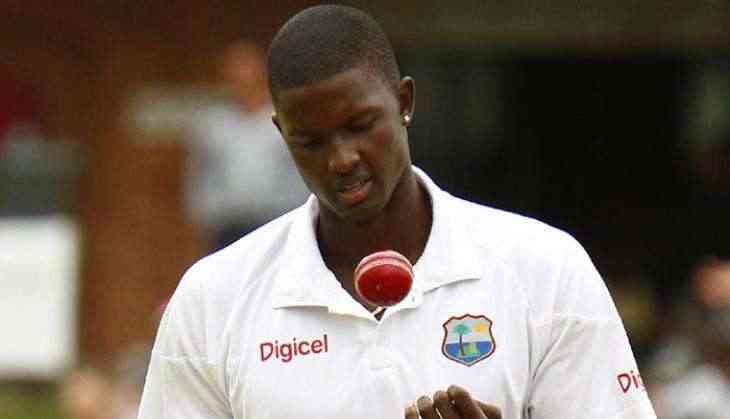 Humiliated 0-2 by India inside six days in the preceding two-match Test series, West Indies captain Jason Holder expects no let up from the formidable home team and said the visitors would be bracing up for a tough ODI series beginning here on Sunday.
"It won't be easy with India playing some very good cricket at the moment. They probably are the best one-day side in the world. We expect a tough challenge from them," Holder said at the pre-match press conference.
"It's a young side, a lot of unfamiliar faces. But it is an opportunity for them to showcase what they got."
The pace bowling all-rounder said the challenge in the batting friendly Indian conditions would be to get scores of 300-plus consistently.
"We have not really been able to get consistent scores in excess of 300 which is pretty much a par score and a benchmark in ODI cricket of late. We have spoken this in our dressing room. We need to be hitting the 300-mark more often than not and be consistently doing it," he said.
The conditions in India will aid a run feast and Holder said his side would have to target scores above 300.
"No doubt, conditions in India will obviously dictate a run feast. A lot of times you got to be able to set your benchmark, maybe 320. That's something our batters really need to look at. Consistency is one thing we need to look at, particualrly in our batting," he said.
Holder will have the company of Marlon Samuels, the senior-most member of the side who will feature in his landmark 200th ODI on Sunday.
"He's (Samuels) been around for a while. He is one of our better ODI batsmen. He has done significantly well especially in the recent past. He's obviously got a wealth of experience and thrives on competition. He is one of the most competitive players I've ever come across," Holder said.
"There's a reason why he's playing 200 game tomorrow, because he's done well. Hopefully he will pass the knowledge to the younger lot," Holder said of the 37-year-old Samuels.
Three years after he became captain of a declining West Indies side at a young age of 23, Jason Holder is currently playing the role of a 'father figure' and is trying to build the team for next year's World Cup.
But he said it was a 'funny' feeling to be in that position.
Once a top side, the West Indies' cricket fortunes have declined rapidly in the recent past and most of the established players have now opted out of central contracts. So at 26, Holder has to play the role of a mentor to the other players in his team.
"It's a funny scene. I'm approaching my 27th birthday next month, relatively still young and playing a father figure role, trying to mentor and nourish the young talents that we have," Holder, who was appointed ODI skipper at 23, said.
Slipped to ninth in world rankings, the West Indies lost 1-2 to Bangladesh in their last ODI assignment and have not won a series since 2014. They took the qualifying route to the World Cup 2019, finishing runners-up to Afghanistan.
Talking about the current state of West Indies cricket, he said: "Obviously there have been few issues off the field, many of which is beyond my control. At the end of the day, I was picked to represent West Indies, the same for the likes of other players who are selected.
"I am happy with the guys who are here and they are more than capable to do well and be successful. I love challenges. We need to harness the talent. This is the future of West Indies cricket," he said.
-PTI