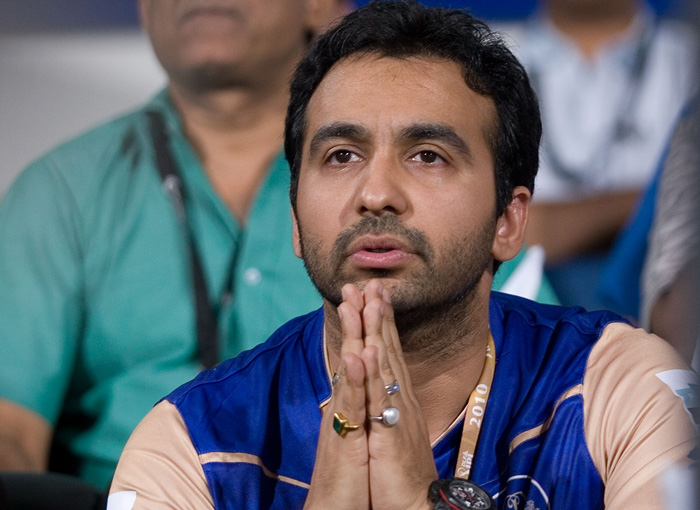 A three-member panel, led by former Chief Justice of India Rajendra Mal Lodha, will set the quantum of punishment for Raj Kundra, co-owner of IPL franchise Rajasthan Royals, and Gurunath Meiyappan, a Chennai Super Kings official, for their involvement in the 2013 IPL spot fixing scandal, on Tuesday, 14 July. The verdict is likely to have major repercussions on the Indian Premier League, with there being the possibility of two of the franchises being suspended from the competition.
Here are some of the major events leading up to today's verdict:
On May 16, 2013, three players of Rajasthan Royals, S Sreesanth, Ajit Chandila and Ankeet Chavan, and eleven bookies were arrested by the Delhi Police on charges of match fixing during the sixth edition of the IPL.
A few days later, Gurunath Meiyappan, son-in-law of the former BCCI supremo N Srinivasan, and an official of Chennai Super Kings, was arrested in Mumbai for his involvement in the scandal.
The matter comes to its head a few days later when Rajasthan Royals co-owner Raj Kundra confessed to betting on IPL games.
Subsequently, BCCI ordered a probe into the events, and cleared Kundra and Meiyappan of any wrongdoing in July, 2013.
The Bombay High Court, however, rubbished BCCI's probe, and termed the probe panel of BCCI as illegal. Later in the year, the Supreme Court constituted a three-member panel, led by Mukul Mugdal, to investigate the events.
The Mugdal panel named both Meiyappan and Kundra among the guilty parties in Februaray, 2014.
The panel was subsequently given greater powers to conduct an investigation into the people named in its report.
In November, 2014, the committee cleared N Srinivasan of allegations of trying to disrupt investigation into the events, or of any wrongdoing in the 2013 scandal.
However, the reports noted that Srinivasan and other top BCCI officials failed to punish a cricketer, not named in the report, despite knowledge of him violating the code of conduct, the specifications of which, again, weren't mentioned in the report.
The Supreme Court appointed a new three-member committee in January, 2015, led by Rajendra Mal Lodha, to set the quantum of punishment for Kundra and Meiyappan.