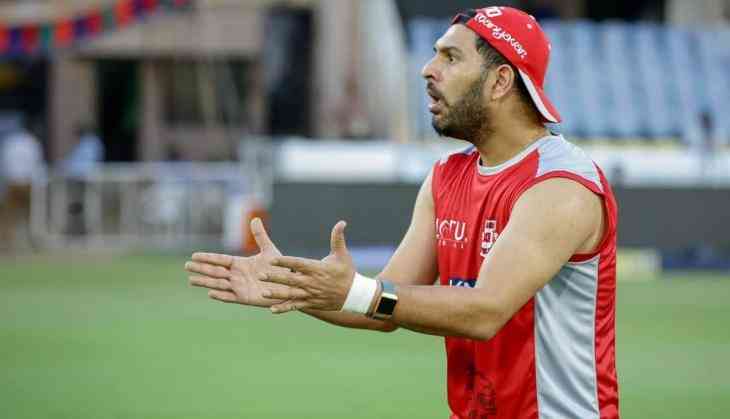 The Indian Premier League has given exposure to a lot of players and converted them into the legends. While many of them have retired, a few are still struggling in hopes of making an impact. There are still many players who are trying to make an effect and in the process tarnishing their own legacy.
3. Yuvraj Singh
The golden boy of the Indian cricket who has been an inspiration to a generation of cricketers but has been struggling with his performance for some time now. He played a quintessential role in the world cup 2011 and was awarded the man of the tournament for his sensational performance with the bat and ball as well.
Yuvraj Singh has been a brilliant fielder and an all rounder but he has lost the shine by time. He has not been able to find a place for himself in the playing 11 of the national team. He should consider retiring from the IPL after this season.
2. Kieron Pollard
Just like Yuvraj Singh, Pollard has been one of the best cricketers the world has seen so far. The West Indian all-rounder has not been able to perform upto his name in the recent past. He came up with his best performance two years back and has seen a decline in his career since then.
He is 31 years-old but doesn't seem suitable for the pace of IPL.
The former Delhi Daredevils skipper has been in the news for his performance in the ongoing season, but not for the good reasons. He led the KKR to successful title wins but was abandoned by his team this season. However, he joined the Delhi Daredevils but the team could not register a single win under him. He later left the seat for Shreyas Iyer. DD presently stands eliminated from the IPL.
He is one of the best batsmen, India has seen. However, a prolonged extended IPL season may bitter the retirement for him.
Also Read: Karnataka Election results take a sharp turn, BJP the single largest party may not come to power in the state