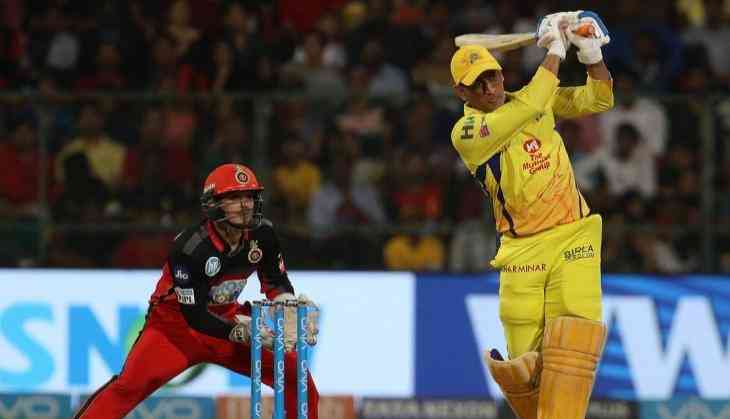 CSK and RCB played a really interesting match yesterday. RCB put a massive score of 205 runs on the scoreboard as they played against the Chennai Super Kings. Kohli's army put a challenging target of 206 before CSK and it looked unachievable before Dhoni and Rayudu took it upon themselves to chase down the mammoth target.
Meeting the required run rates of more than 15 runs per over, Dhoni accompanied by Rayudu did the otherwise impossible task. Dhoni in the process hit a 70 run knock off just 34 balls. Dhoni proved yet again as to why he is considered the best finisher in the world by successfully chasing down the humongous target. Kohli could not do anything while his bowlers were being punished hard by Dhoni and Rayudu but watch helplessly.
The social media and all the Dhoni fans have gone crazy after watching Dhoni's performance and after his exceptional inning, all the doubts and critics have been brought under control. The inning was so special that there are a number of fans who have expressed their disappointment because they could not watch the match live.
I just caught up on last nights match and OMG WHAT DID I JUST MISS. I pick the worst nights to sleep early.

— Prithi Ashwin (@prithinarayanan) April 26, 2018
However, among the great number of fans that Dhoni has, was one special fan who was sad as well. R. Ashwin's wife was one of the fans who took to Twitter to express their grief for not being able to watch the Dhoni's innings.
Also To Read: IPL 2018: BCCI recommends Virat Kohli for Rajiv Gandhi khel ratna