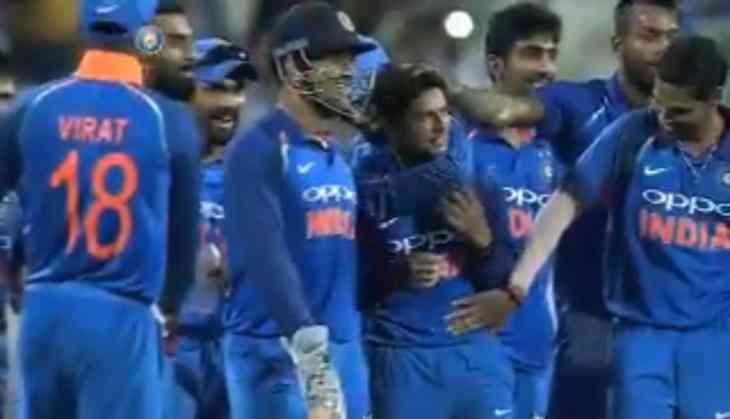 India's rookie left-arm spinner Kuldeep Yadav has adopted a unique way to make his bowling more dangerous.
Ahead of first T20 to be played on 1st November in Delhi's Feroz Shah Kotla against New Zealand, Chinaman bowler Kuldeep Yadav practiced with a wet ball on the nets to fight against dew condition of ground.
In India, from October to January, the effect of dew remains and in order to fight against these conditions Kuldeep was spotted pouring mineral water on the ball in nets.
He was suggested by bowling coach Bharat Arun to practice in this unique way. Indian fast bowler Bhuvneshwar Kumar had also practiced with this same strategy for bowling in the death overs.
Flipping on a wet ball is not easy for the bowler. The batsmen get the advantage because of not getting the ball in the right way.
With wet ball, Kuldeep was practicing by balling to Dinesh Karthik on the nets but Karthik was easily picking up the balls.