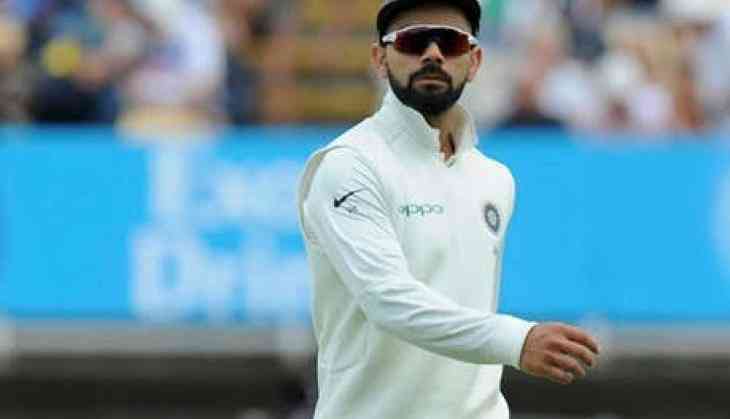 Indian skipper Virat Kohli returned to the top spot in the latest ICC Test Rankings after his brilliant performance in the third Test against England. Virat Kohli scored 97 and 103 in the third Test at Trent Bridge in Nottingham, India won by 203 runs.
Virat Kohli on the verge of breaking 82 years old record of former Australian skipper Sir Don Bradman. Kohli's brigade now has a brilliant opportunity to do such a big job, which has not been done by any team in the last 82 years in world of cricket. That is, despite a 0-2 trailing in the series, winning 3-2 in the five-match Test series.
Inshort, winning three continuous Test match against England. Since last 82 years, no team has managed to win the series after losing 0-2 in some Test series. In the year 1936-37, Australia has been the only team that has won the series 3-2 after losing 0-2 in the Ashes against England under the leadership of Sir Don Bradman.
If Virat Kohli will able to registered the win at Southampton and Oval then this victory will the historic victory in the history of cricket.
The third Test match at Trent Bridge in Nottingham was a personal triumph for Kohli as he also became the first skipper to score 200 or more runs in a winning cause. Kohli achieved this feat for seven times leaving behind Australian greats Bradman and Ponting, who had achieved the feat six times each.
Also Read: India Vs England: One mistake of this star player will throw him out of Virat Kohli's squad ahead of 4th and 5th Test