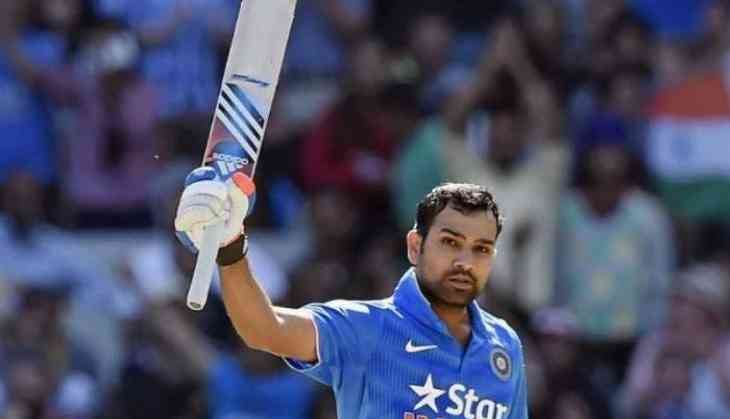 Indian opener Rohit Sharma, who has recently been appointed as the vice-captain of the limited-overs team, on Thursday said he is excited with the prospect of stepping onto the field in his new role when the national side head into the five-match ODI series, beginning August 20 in Dambulla.
Honored to be named as the vice-skipper of the national side, Rohit said that he did not even dream about the same 10 years ago and was only focused on playing for the Indian team.
"It is a huge honour to be appointed as the vice-captain. Ten years ago, I was only thinking of playing for India. And being a vice-captain now feels really good. There will be some sort of goals when I will play the first ODI on August 20. I am looking forward to it. Rather than thinking too much about it. Yes, it will be a good opportunity for me to get onto the field. The last few years have been really good. So, we just need to continue that," Rohit, who leads Mumbai Indians in the Indian Premier League (IPL), said.
Rohit, however, was rested for the recently-concluded three-match Test series against Lanka, which the visitors went on to clinch by 3-0.
When quizzed about the same, the 30-year said that he had not dwelled upon the same and instead focused on improving his skills and backing his strengths.
"Yes, nobody likes to sit out, but again it all depends upon the team dynamics- what the captain and the coach wants to pick and you have to except the fact and move forward. That is what I have been doing. I kept working on my skills, my ability wherever I need to work on and see wherever I can improve as a cricketer. You cannot sit and waste time. All I was doing these past three weeks is just to improve my skills, seeing wherever I am going wrong and trying to strengthen the strength I have," he said.
Talking about their opposition, Rohit said that Lanka are a really good team who performed exceedingly well during Champions Trophy, however, adding that his side are fully focused on playing consistence cricket which they have been playing over the few years.
"The squad in Champions Trophy was a very good side. We clearly saw they defeated us quite comfortably. We posted a very good score. 320 was never going to be easy especially on England conditions. But they batted fearlessly and took the game away from us. They are a very good team," Rohit said.
"We are going to do what we have been doing for the past few years. We are going to stick to our strength. We have been playing good cricket-West Indies was good, champions Trophy was good as well except that one game. But that can happen. In the past two years, we have been playing some consistent cricket in the ODIs format. As far as I am concerned, we just need to look as to what we need to do as a team and bring out the best onto the team," he added.
Rohit has also been named vice-captain for the lone T20 clash against Sri Lanka to be played on September 6 at the R. Premadasa Stadium, Colombo.
-ANI