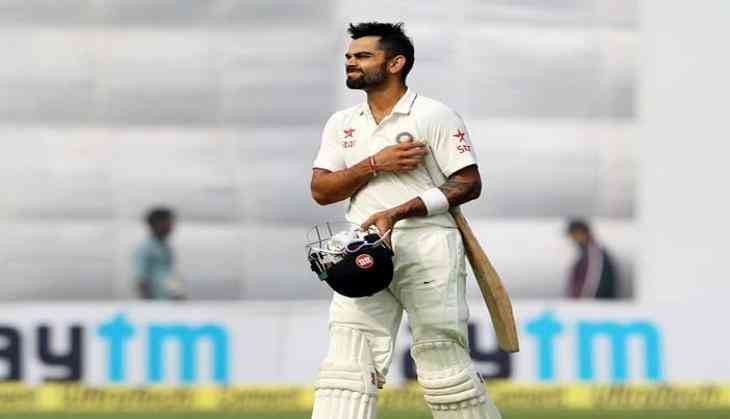 Virat Kohli was booed by a small section of the Adelaide Oval crowd when he stepped out to bat in the second innings against Australia, an act that has been criticised by rival batsman Travis Head and former skipper Ricky Ponting.
Kohli came out to bat after the fall of opener KL Rahul and was jeered by a small group of Australian fans. He received similar boos when he had headed to bat on the opening day.
Travis Head, however, wasn't impressed by the behaviour of the crowd.
"He's a pretty good player and probably doesn't deserve to be booed but that's how it is. It's probably not needed but that's the crowd," he said.
When Jasprit Bumrah was asked about the booing, he said that the Indian team likes to ignore such situations.
"I don't think all these things are important to us because for us, what happens in that circle is important. Everything else, we can't control and it is not in our hands. If they want to, they can do whatever they want. As long as we are doing well, we are happy," he said.
Former Australia captain Ricky Ponting, who was also booed by sections of English crowd on a few occasions during the 2009 Ashes tour, also expressed his displeasure at seeing the action by the fans.
"I don't like seeing it at all," Ponting told cricket.com.au after Kohli scored 34 runs in a 104-ball innings before being removed by spinner Nathan Lyon just before the draw of stumps.
"It didn't worry me as a player when it happened in England a couple times. You've almost got to accept it as acknowledgement for what you've done in the game. But I'd rather not see that happen at all.
"It'll be water off a duck's back (for Kohli), I'm sure. He's probably had worse things happen to him on a cricket field, I would have thought, than getting booed by a couple of spectators as he walks on."
In the past, there have been many instances of crowd booing Kohli. In fact, the India skipper was booed by Edgbaston crowd during the first Test against England this year.
During his first tour to Australia in 2011/12, Kohli faced the wrath of the crowd at the Sydney cricket ground. He was fined 50 per cent match fee after he showed his middle finger to the crowd.
He was also booed by an all-Indian crowd at the Wankhede Stadium in Mumbai during an IPL match between Royal Challengers Bangalore and the Mumbai Indians.