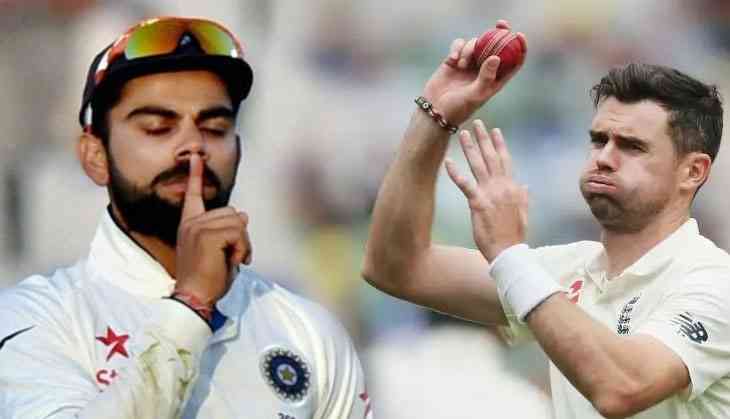 The former Aussie pacer McGrath warned that an in-form James Anderson could make things tougher for the Indian skipper Virat Kohli. He also claimed that Indian team cherish themselves and has grown stronger after his retirement from the international cricket in 2007.
The run-machine Virat Kohli is more experienced player than what he was during his nightmarish tour of England in year 2014.
As per reported in Times of India "Kohli is a more experienced player now. Quality player, no doubt about that. But English conditions are very tough. When you have got a bowler like Jimmy Anderson, who is bowling well now, it is going to be hard work. You got to be prepared to work hard. Kohli is a quality player so I am looking forward to that contest," McGrath told mediapersons during an interaction.
McGrath cited that "Bhuvi and Bumrah. They have got pretty good control. That's what you need, especially in England. The Dukes ball has a pronounced seam. If you get the ball in the right areas consistently, then you are going to do well. The ball will do a little bit, so yeah.. they will do well."
"I have not seen what the conditions are like in the UK. Pujara, even though he hasn't got runs, he will be there. Just being used to the conditions, I think that will help him," he opined.
Also Read : Watch video: You will be surprised to know who is the 'Parle-G Girl', supporting Indian cricketer