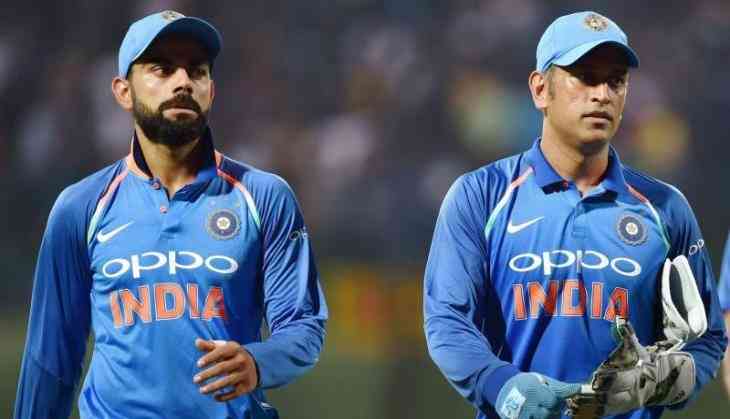 In the MCC Spirit of Cricket Cowdrey Lecture, the ICC Chief Executive David Richardson made a big statement over the Indian skipper Virat Kohli and MS Dhoni. He said that cricket needs the players like Virat Kohli and Ben Stokes.
On the other hand Richardson also claims that player's like MS Dhoni and Rahul Dravid needed to balance the team.
According to the reports of DNA Website ICC Chief Execute David Richardson cited that "On the field the cricket needs its larger than life characters. Its Colin Milburns, Freddie Flintoffs, Shane Warnes, Virat Kohlis, Ben Stokes but we equally it needs its Frank Worrells, its Mahendra Singh Dhonis, its Rahul Dravids, its Colin Cowdreys to make sure that we all stay in the good side of that line."
"Personal abuse, fielders giving send-offs to batsmen who have been dismissed, unnecessary physical contact, players threatening not to play in protest against an umpire's decision and ball tampering; this isn't the version of our sport that we want to project to the world," he said.
"Over the last few months, I have read comments from players requesting guidance on what is allowed in relation to the ball. Asking if they can chew gum, wear sun screen or drink a sugary drink.
"The laws are simple and straightforward do not change the condition of the ball using an artificial substance and if you are caught, don't complain. Saying others do it is not a defence. You are cheating."
Also Read: India Vs England: Sachin Tendulkar made a big statement over the selection criteria in national team