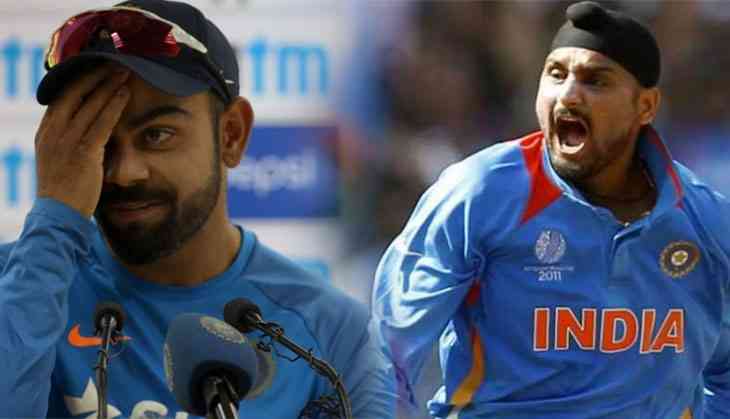 The Yo-Yo test again once got the attention after the veteran pacer Mohammed Shami, Sanju Samson and Ambati Rayudu dropped from the Virat Kohli led Indian cricket team ahead of Ireland and England tour.
Although the Yo-Yo test has became the integral part for the selection of Indian players. Former cricketers Aakash Chopra, Mohammad Azharuddin and oppose this criteria for the selection.
On the other hand Off-spinner Harbhajan Singh cited that a player should be selected on the basis of his skill and not because of the new fitness criteria.
As per reported India Today Chopra on a Sports Tak cited that "If Virat Kohli fails the test, will you drop him? So if a player does not even get time it is weird. To Kohli, you will even give him 2 weeks because you want him to play. So if a player is not afforded time, it is unfortunate.
"But I think Saba Karim (national selector) has said that this is the only time when the selection happened before the test. So I think there will be some parity there."
"There is this new drama of Yo-Yo test, which for me does not exist in cricket. This is for footballers and hockey players because in this test, you can run forward once and then run back, which never happens in cricket. And because of this test a very in-form batsman like Ambati Rayudu could not make his place in the Indian team".
Indian off-spinner Harbhajan delivered his own opinion and cited that "I don't feel Yo-Yo test is the parameter of selection and it should not be. Your form, your skills, that should be the most important thing and there should be a fitness criteria that the whole team can do together."
While former skipper Azharuddin cited that "If you tell Sunny bhai (Sunil Gavaskar) to do Yo-Yo test, he just won't be able to do it. Many of our master players cannot do it. So for some players, match fitness should be kept in mind because the fitness of each player is different".
"The philosophy is simple. You pass the test, you play. You don't, you sit. So this is not going to go anywhere. The captain leads from the front, the selectors the management are on the same page. And the boys have responded extremely well," added Shastri.
Also Read: Happy Birthday Harbhajan Singh: Here is why Turbinator wanted to be a truck driver rather than a cricketer