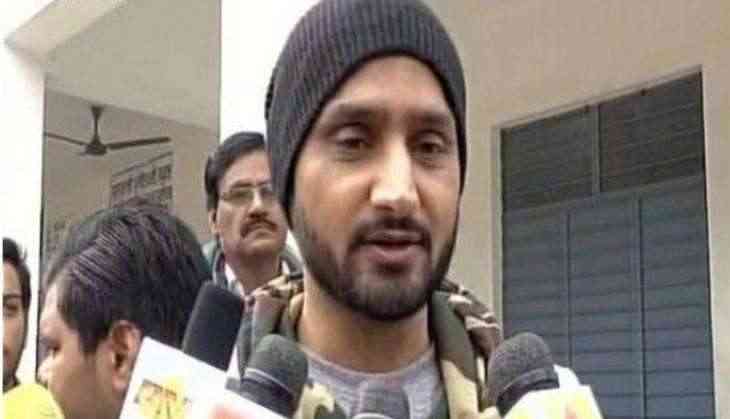 Harbhajan Singh, 7 others named Champions Trophy ambassadors
The International Cricket Council (ICC) on Wednesday announced eight stalwarts of the modern era as the Ambassadors for this summer's ICC Champions Trophy which will be staged at three iconic venues of England and Wales from June 1 to June 18.
Shahid Afridi of Pakistan, Bangladesh's Habibul Bashar, Ian Bell of England, Shane Bond of New Zealand, Australia's Mike Hussey, India's Harbhajan Singh, Kumar Sangakkara of Sri Lanka and Graeme Smith of South Africa were unveiled as the Ambassadors with exactly 50 days to go before the first ball is bowled in the tournament opener between England and Bangladesh at The Oval.
The eight Ambassadors between them have played 1,774 One-Day Internationals, scoring 51,906 runs with 48 centuries, and taking 838 wickets.
The Champion Ambassadors will be involved in the ICC Champions Trophy Nissan Trophy Tour and will also make appearances in the UK as part of an inspiring program aimed at providing school children with an opportunity to meet and play with a legend at the Cricket For Good coaching clinics.
In addition to this, the eight cricketers will be part of a strong ICC editorial team and will provide match previews and match analysis through exclusive columns which will be available on the ICC website at www.icc-cricket.com for free download and editorial use.
ICC Chief Executive David Richardson said,'With 50 days to go to the Champions Trophy, we are delighted to announce these eight outstanding cricketers as our Champion Ambassadors. The program will connect these greats of the game with a new generation of fans and players through our Cricket For Good project and leave a real lasting legacy for the sport.
'The team will also bring great insight and expertise to fans via the ICC website and I'm sure we will all enjoy reading their analysis and opinions on 15 games during the Champions Trophy,' he added.
Harbhajan Singh, who was a member of the India side which shared the 2002 trophy with Sri Lanka in Colombo, said, 'To be appointed as an Ambassador for a global event in which India will be the defending champion is one of the highs for me as a cricketer and something to be really proud of.
'I look forward to playing my role to promote and publicize this thrilling and exciting ICC event, and will also closely follow India's performance. I am confident that team india will achieve greater heights and am sure that millions of fans back home will be following the side's fortunes,' Harbhajan said.
-ANI