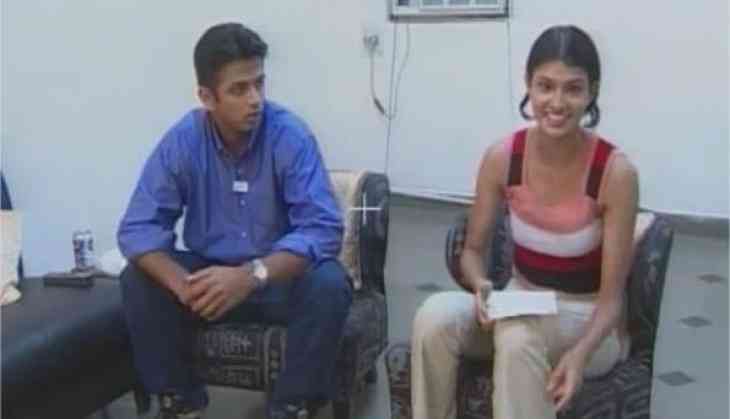 Former team India captain and 'The Wall' Rahul Dravid turned 46-year-old today. Dravid has won many memorable matches for India and was one of the greatest player of his era. On the auspicious occasion let me share a story with you. Dravid was on a famous prank show called 'MTV Bakra'.
During the show a girl was supposed to take an interview of Rahul Dravid and after the interview got over, the host proposed Dravid and said, she wanted to marry him as she is a big fan of his batting. After some time she got up from her seat and went toward his to touch his feet. Rahul was so scared that he started shouting and asking the producers to open the door.
After some time a man comes into the room and starts talking to Dravid after which Dravid asked the age of the girl, to which she replied, 20-years. Rahul Dravid gives her an advice to focus on her work and her career. But when all of this is over the man standing there informs Rahul that this was just a prank and he is on a show, 'MTV Bakra'.
When Rahul comes to know about the prank, he burst into a laughter and was left impressed with the planning of the show. He appreciates their efforts and tells them that he was awestruck. Dravid is currently the coach of the Under-19 and India-A cricket team.