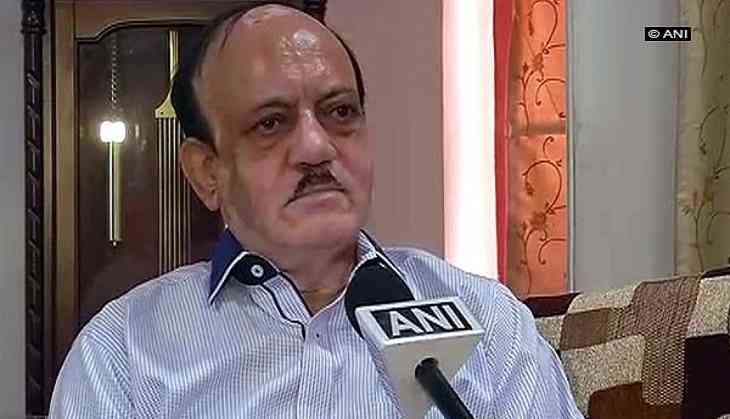 Board of Cricket Control for India (BCCI) acting president C.K. Khanna on Wednesday congratulated the Cricket Advisory Committee (CAC) for appointing Ravi Shastri as the new head coach of the Indian cricket team, and added that he foresees a "golden period" for the Indian cricket team.
"I want to congratulate the CAC members, they have taken a very good decision, it was taken in a timely manner," Khanna told ANI.
"The CAC were working for few months on this issue and they met the captain. Yesterday night, they sent the communication to us. I foresee a golden period for Indian cricket ahead," he added.
Besides Shastri, Rahul Dravid has been appointed as the team's overseas batting consultant and Zaheer Khan as the bowling coach by the three-man CAC team.
The tenure of the three has been fixed till the 2019 World Cup.
Shastri was among ten applicants who applied for the position earlier this month. He was interviewed by the CAC on Monday after being included in the shortlist of six names.
Besides Shastri, Virendra Sehwag, Lalchand Rajput, Richard Pybus, Ravi Shastri and Tom Moody were interviewed by the CAC.
Shastri was the director of the Indian team between 2014 and 2016 during which time he led the Men in Blue to the semi-finals of the World Cup and 2015 World T20.
Shastri had also applied for the job in 2016, but legendary leg-spinner Anil Kumble was chosen over him.
Ganguly, who was overseeing the interview process of India's head coach, on Tuesday reiterated that the CAC would keep skipper Virat Kohli in the loop before reaching any conclusion.
When quizzed if Kohli should be consulted for the appointment of India's new head coach, the former cricketer insisted that the captain is the most important part of cricket and that his decision holds great value.
The head coach position has been vacant since Anil Kumble's resignation following India's 180-run defeat against arch-rivals Pakistan in the Champions Trophy final at the Oval on June 18.
-ANI