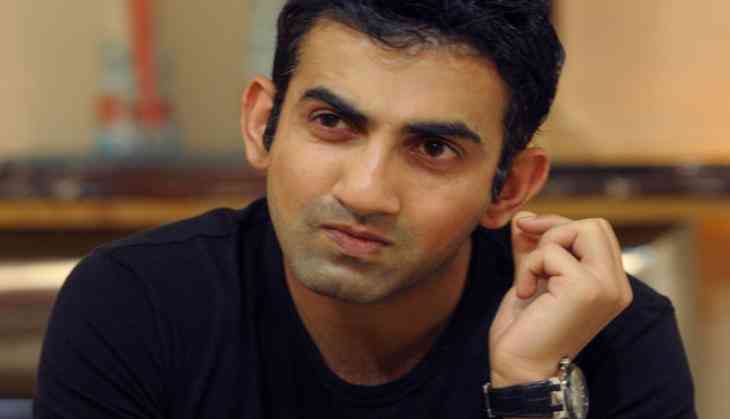 Former India cricketer Gautam Gambhir pointed out the flaw in the Indian team selected for 2019 World Cup. Gautam Gambhir said that there should have been four seamers in the team instead of picking up three.
Gambhir said that no doubt this is the best bowling attack India has ever seen but according to English conditions, four seamers would have been handy. India currently boasts of Jasprit Bumrah, Bhuveneshwar Kumar and Mohammed Shami in their kitty of fiery pace attack with part time seamers Vijay Shankar and Hardik Pandya.
"If there is something missing in the squad, India lacks a fourth seamer. It is a big and long tournament. You have three seamers. Hardik and Vijay are your all-rounders. That's why I picked Navdeep Saini as fourth seamer because in those conditions you need someone as a back up to your three seamers," Gambhir was quoted as saying by the Times of India.
Gautam Gambhir also feels that selection of Vijay Shankar over veteran Ambati Rayudu was the most unfortunate decision. The 2007 T20 and 2011 World Cup winning hero also felt that there should be no debate about Rishabh Pant's exclusion but more about Ambati Rayudu.
India will start their World Cup campaign against South Africa on June 5 and will play against Australia and New Zealand before meeting their arch rival Pakistan at Old Trafford, Manchester on June 16. The World Cup is taking place at England and Wales, starting from May 30.
Also read: Sachin Tendulkar hosts Prithvi Shaw for dinner, another 'little master' in making; see pictures