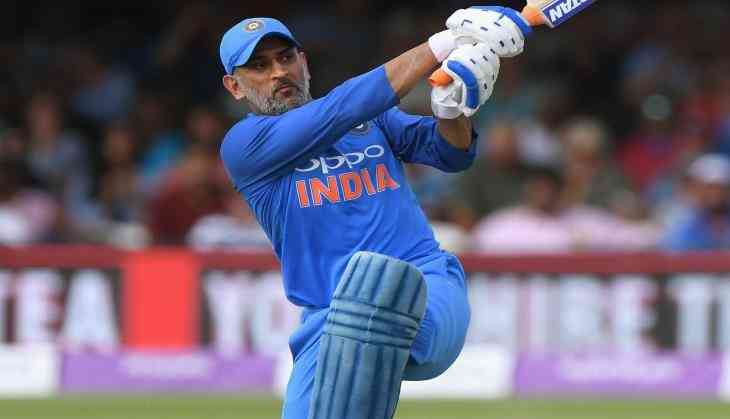 In February 2008, the Indian team was following a modest target of 160 in a match of the Commonwealth Bank Series at the Melbourne Cricket Ground. It was just 15th ODI match of Mahendra Singh Dhoni's captaincy, he was present on the crease with Rohit Sharma. When the 10 runs needed to win, Dhoni deliberately sought gloves. There is usually information in the dressing room with gloves in cricket, but here it was reverse. Dhoni was sending an important message to the pavilion. 'After winning our matches, someone will not celebrate in a balcony.' On the field, Dhoni was explaining to Rohit that how should a young cricketer be involved with the Australian players after the match was over.
This is the case when the Australian team used to be in their huge form. When every defeat for them was very heavy. In this match, Ishant Sharma, Sreesanth and Irfan Pathan took 9 wickets together and restrict Australia's score to 159. After this, Dhoni showed how the world's best team could be defeated. A player later said, "It was a way of telling Mahi that there is no big deal. My bowlers allied him at 160 and we are chasing him, which is the big thing in him. If we celebrate with a lot of enthusiasm then the Australian cricketers will feel it was a reversal. We wanted to tell them that this victory was not a punch. This is going to happen again and again. Australian could not afford it He was shaken,"
Also Read - OMG! MS Dhoni's wife Sakshi did a fabulous dance on this song of Kajol in her best friend's marriage, see video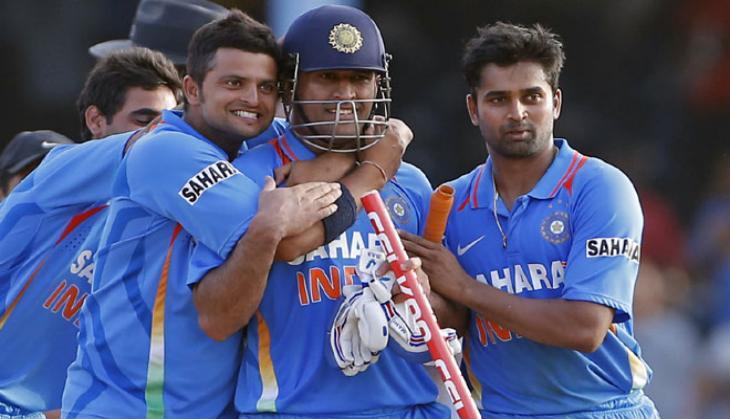 MS Dhoni cricket
Young player in Team B, a cricketer told that Australia's big batsmen did not hesitate to sledge opponents. When a cricketer responded in the same way, then the Australian player asked to give some respect. Next time, when he came to open the batsman, Dhoni drew all the juniors on the boundary and copied the guard of honor. All the Indian cricketers would say, 'Respect, Respect, Respect' from the rising Australian batsman on the pitch. This was the way of saying Mahi, 'I want to say thank you, take this réspact.' "
Also Read - Video: MS Dhoni's daughter Ziva Dhoni cutely dances with Mom Sakshi in marriage ceremony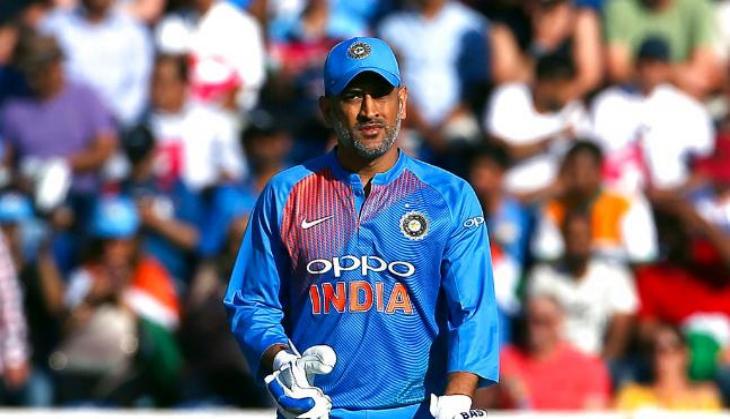 MS Dhoni
One of Dhoni's best friends said, "He shoots in his style. She says that if I allow my players to abduct my parents, then she will not abuse her, but she herself will talk about it all day. "The friend said," She is sure to show open aggression Does not hold. He believes that if you want to hurt him, then do it yourself, not his own. If he abuses then you do not need to abuse. "
Once the ICC and Broadcasters came to the idea that they would teach the names of the 11 players of the team after the toss after every match. In the first match of the tournament, India faced New Zealand, and Dhoni had to play the responsibility of Mike. But when asked to do so, Dhoni said, "No, I do not think so." Then the ICC abandoned this idea.