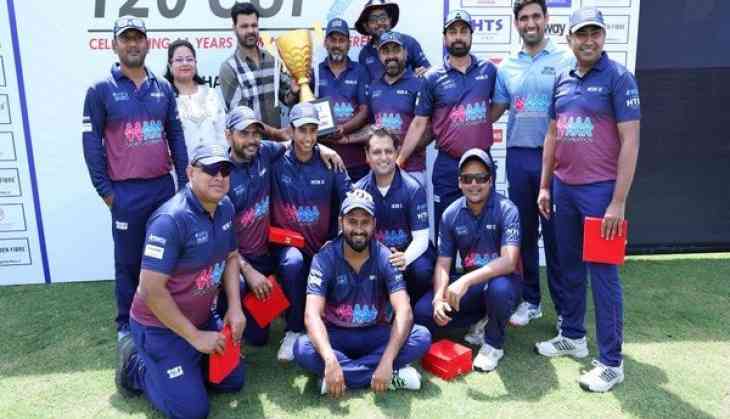 Media XI lifting WSF T20 Cup (WSF)
Gurugram (Haryana): Women Sports Foundation (WSF) organized a cricket match between Media XI and Haryana Officers XI at Cricket Stadium, Gurugram.
In a keenly contested match, the Media XI defeated Haryana Officers XI by seven runs to win the WSF T20 Cup. Former India Cricketers RP Singh and Sarandeep Singh joined the celebrations and graced the occasion with their presence.
On this occasion, Piyush Sachdeva - Founder and Chairman of WSF thanked all the participants and shared - "This was a celebration for our foundation and there is no better way to do this other than organizing a cricket match between two important stakeholders in our society. We are thankful to all our Partners, Supporters and Media Fraternity which has constantly supported our projects and campaign. I am also glad to see our beneficiaries who not only volunteered today but also were happy to see the superstars whom they have watched during their growing years."
WSF is a renowned non-governmental organization that has been working on multi-purpose objectives for the past 11 years with sports and healthcare being the major focus. The WSF has also worked in skill development, education, environment and climate change for the betterment of society.
(ANI)