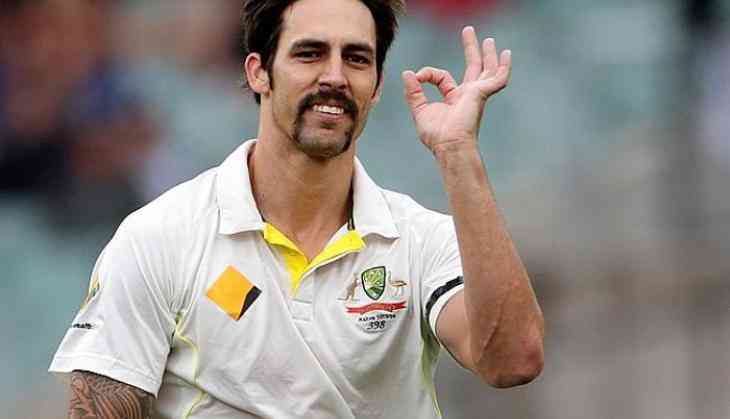 Former Australian fast bowler Mitchell Johnson has announced his retirement from all forms of cricket.
The 36-year-old, who bid adieu to international cricket in November 2015, said that he had hoped to continue playing for domestic T20 leagues, but his body has started to shut down, cricket.com.au reported.
"It's over. I've bowled my final ball. Taken my final wicket. Today I announce my retirement from all forms of cricket," Perthnow.com.au quoted Johnson, as saying.
"I had hoped to continue playing in various Twenty20 competitions around the world until perhaps the middle of next year. But the fact is my body is starting to shut down," he added.
The Perth Scorchers player admitted that he would not be able to give his 100 per cent to the team and that he is now absolutely ready to "break clear of playing cricket."
Reflecting on his future course of action, the paceman indicated that he might take up coaching despite having no official experience.
"My competitive urge hasn't left me and hopefully that's something I can use to channel into a coaching or mentoring role in the future. I'm a believer in sticking to your strengths and cricket is my strength," he said.
"I don't know if I'll be any good at it. I've got a lot of experience in cricket and no experience in coaching officially, though I did help out at Wanneroo last summer and I've always enjoyed working with young players," Johnson added.
The left-arm bowler has appeared in a total of 153 one-day matches taking 239 wickets with an economy rate of 4.84 while in Tests, he has scalped 313 wickets with an impressive economy rate of 3.33 in 73 games.
The speedster, who appeared in last two seasons for Perth Scorchers, played an instrumental role in their Big Bash League 2016-17 title victory. He was also a part of the Indian Premier League (IPL) winning team Mumbai Indians in 2017.
Johnson, who was named as the International Cricket Council (ICC) Cricketer of the Year in 2009, is widely remembered for his brutal bowling performance against England in Ashes 2013-2014.
(ANI)