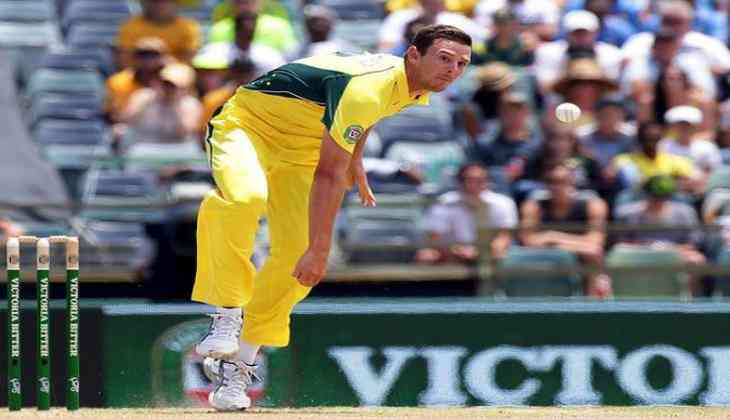 Australian seamer Josh Hazlewood claimed that he is absolutely fit and ready for the opening Ashes Test against England following his successful first-class comeback last week.
The 26-year-old, who has been out of action since September with a side strain, bagged six wickets for New South Wales in a Sheffield Shield match against Western Australia in Sydney from November 4.
Hazlewood dismissed an impressive top-order of Western Australia at Hurstville Oval in the tourists' first innings, including both Marsh brothers - Shaun and Mitchell - twice in the match to finish with match figures of 6 for 73 from 33
overs.
Going into the first Ashes Test at the Gabba from November 23, Hazlewood was due to play one more game for his domestic side, but he has been pulled out and now he would instead join fellow pacemen Mitchell Starc, Pat Cummins and Jackson Bird for training in Brisbane.
And Hazlewood insisted that he is absolutely ready to go and doesn't need another game before the Ashes series.
"Things went pretty well the whole game. From ball one I was pretty surprised with how well the ball was coming out, how good the run-up felt, how good everything (was) in general," Sport24 quoted Hazlewood, as saying.
"I'm pretty happy with where it's at now so I don't think there's a need to play another game. I'm ready to go now and we obviously talk with the coaches and selectors and physios and whatnot, everyone is on the same page and ready to go," he added.
Earlier, Australia's injury problems with pace bowlers deepened after Nathan Courter-Nile was ruled out for the coming future due to an old back injury.
The 2017-18 Ashes series will be played at five venues across Australia between 23 November 2017 and 8 January 2018.
-ANI