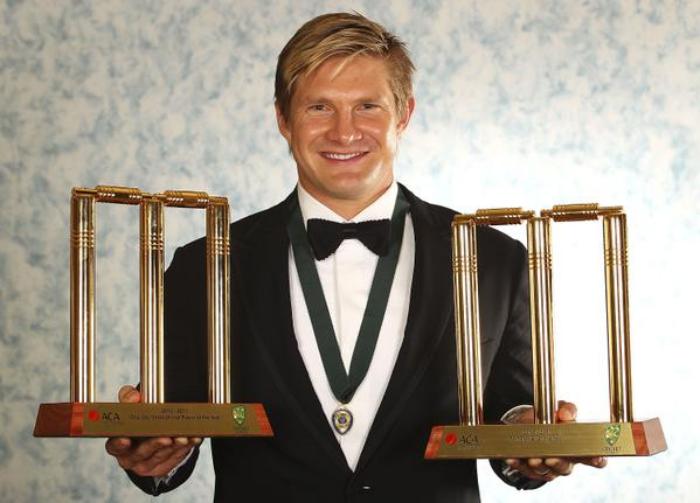 Following his decision to retire from Test cricket, Shane Watson's former and current teammates took to Twitter to pay their tributes to his career in the longer format of the game.
Australian skipper Steven Smith Tweeted saying, "59 Test matches for Australia is an incredible achievement. @ShaneRWatson33 you should be really proud of everything you've accomplished."
Former Australian pacer Brett Lee also congratulated Watson on his magnificent test career, adding that it was a pleasure watching him playing.
"Congrats to @ShaneRWatson33 on an outstanding test career for Australia! It has been a pleasure and privilege to be your team mate!," Australian spinner Nathan Lyon tweeted.
Queensland Bulls player Chris Hartley wished him for his brilliant career, saying that he is one of the honest and passionate player.
Michael Clarke, who himself retired from all forms of cricket, tweeted, "A huge congrats to @ShaneRWatson33 on an amazing Test career. All the best for the future. Look forward to that bottle of red."
Legendary bowler Jason Gillespie, meanwhile, addressed Watson on the micro-blogging site, saying the all-rounder should be proud of his achievements in Test cricket.
Watson appeared in 59 Tests since his debut in 2005 against Pakistan, scoring 3731 runs at an average of 35.19.His highest runs of 176 came against England in 2013.
He recently scored 34 runs against England in the second ODI at Lord's in London.
-ANI