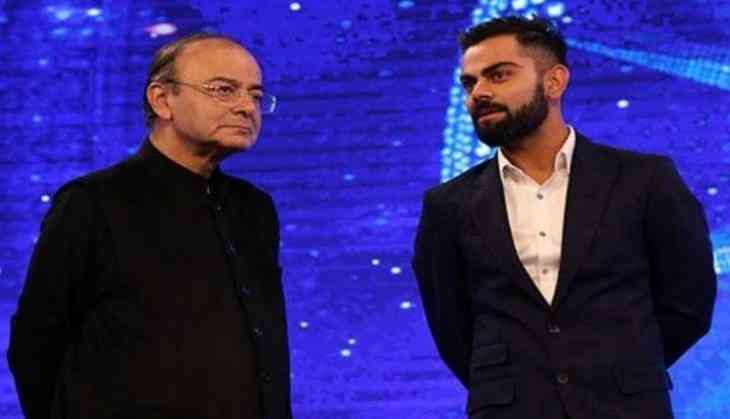 Delhi District Cricket Association (DDCA) is all-set to rename Feroz Shah Kotla stadium after former union minister Arun Jaitley. The decision was made after Arun Jaitley passed away on August 24 this year. India's most successful Test captain Virat Kohli will get a stand on his name. Virat Kohli stand at Arun Jaitley stadium will be inaugurated today in the presence of team India.
Virat Kohli is not the only contemporary cricketer who got a stand named after him. Sachin Tendulkar and MS Dhoni are the other big names who have stands named after them at their home ground.
Virat Kohli recently surpassed for Indian skipper MS Dhoni to become the most successful Test captain for India. Virat Kohli is considered as one of the best batsmen in the world. He is often referred to as the run machine for his consistent performances across formats.
In a statement, DDCA President Rajat Sharma said Virat Kohli's contribution to the state, national and international cricket has made DDCA proud. The state cricket governing body is happy to honour him for achieving great milestones and setting unbeatable records.
Also read: Former Kolkata Knight Riders player lashes out at troll for making vile remark on KL Rahul and Anushka