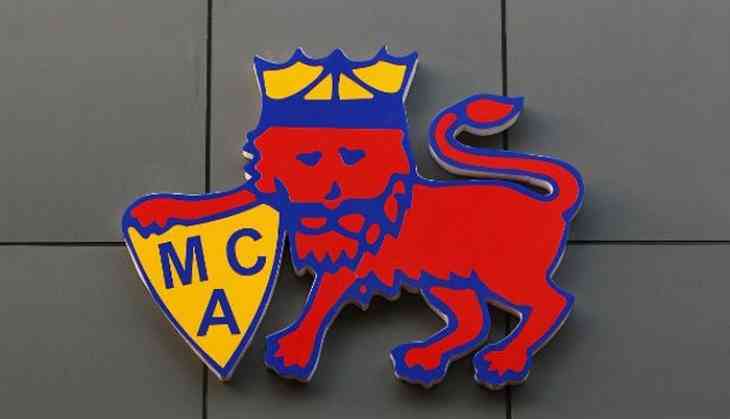 Clear dues of Rs. 13.42cr. is yet to be paid by MCA to Mumbai Police: RTI (ANI)
Mumbai Cricket Association (MCA) has not cleared a fees of Rs. 13.42 crores to the Mumbai Police for providing security and bandobast in the last 17 matches, an RTI query has revealed.
RTI Activist Anil Galgali had sought information from the Mumbai Police about details of security provided during matches to MCA and its charges from last 10 years.
The Public Information Officer and Assistant Police Commissioner (Coordination) Tanaji Surulkar provided the information compiled by the Bandobast Division, stating that during the three ICC T-20 World Cup, Women's World Cup, Test Match, Practice Match and One-Day Match, 17 matches were played in Mumbai for which charged amounting to Rs 13. 42 crore, which is still due to be paid by MCA.
The dues of Rs 13.42 crores pending since past 62 months and no interest has been charged against it.
Prior to this, the Police department was paid Rs 34 crores 33 lakhs 44 thousand 618 for providing bandobast during Year 2008 to 2011 by India Vin Sports Private limited Company. But unfortunately Mumbai police did not ask for any interest and nor did they charged on Indian Vin Sports Private limited Company.
Anil Galgali already wrote letter in 2016 addressing Chief Minister Devendra Fadnavis and Police Commissioner but they did not take it seriously.
According to Anil Galgali, it was obligatory for the MCA to make immediate payment of the police dues for the security provided for the matches, which is a huge revenue earner for the MCA.
Also the Police Commissioner should take action against the responsible officers of the Local Arms divisions for not pursuing the payment recovery of the services provided. They should also ensure that the payment henceforth be collected in advance or at least immediately on completion of the match, so that the department does not have to bear the stress for ensuring recovery of the dues
-- ANI