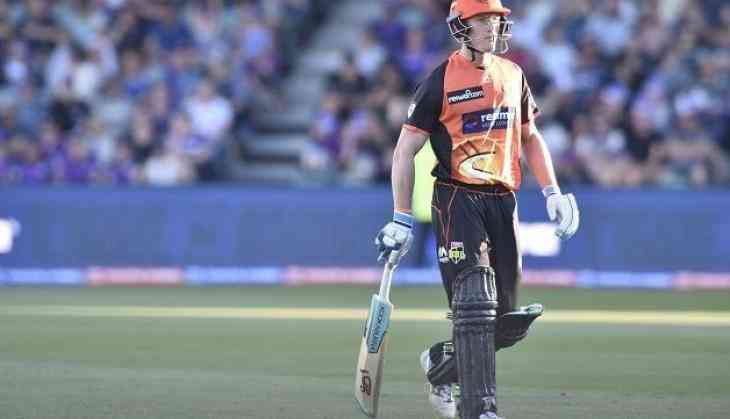 Australian pacer Cameron Bancroft's nine months suspension for his role in the massive ball-tampering scandal in a test series against South Africa came to an end on Saturday. Following the expiry of the ban term, the 26-year-old was named in the Perth Scorchers squad of their upcoming match against Hobart Hurricanes in the ongoing eighth edition of the Big Bash League (BBL).
Bancroft took to his Instagram account and remembered the "troubled times" that he had over the past nine months. Thanking all the supporters for being with him, the pacer wrote that he is grateful for where he is and the kind of person he is growing up to be.
Interestingly, the yoga teacher ended the post with "Namaste."
"What a journey this has been over the last 9 months. For me, in what seemed like troubled times in April can remember lying in bed feeling for something. Some inspiration and motivation to get me out of bed. After thinking, reading, wondering and living it came to me that I had a choice. To lay in suffering or get up, show up and act. Action led to motivation and motivation gave me all the inspiration I needed," Bancroft captioned a Glennon Doyle quote that he shared on Instagram.
"Here I am now. Grateful of where I am and the person I continue to grow to be. Thank you to every person, group, team and community I have come across over the last 9 months. You know who you are. Namaste. Have faith and embrace uncertainty," he concluded.
Bancroft's teammate in Perth Scorchers Jhye Richardson said that everyone in the side is very excited to have him back adding that it would be good to see how he goes in the league.
"Everyone is really excited for him to come back. He's been so positive in his build-up, he's been training hard. We're all really excited and really happy for him to be back in the team," Cricket.com.au quoted Richardson as saying.
"We saw before everything happened how good of a batter he was. I don't think that's going to change, I don't think you can lose it, especially when we all know that he's been training and (playing Premier Cricket). It will be good to see how he goes. It's always nice to have him around, he's such a nice guy off the field. We're all really close with him," he added.
Bancroft will play his first match of the BBL on December 30 against Hobart Hurricanes at the Aurora Stadium, Launceston.
-ANI