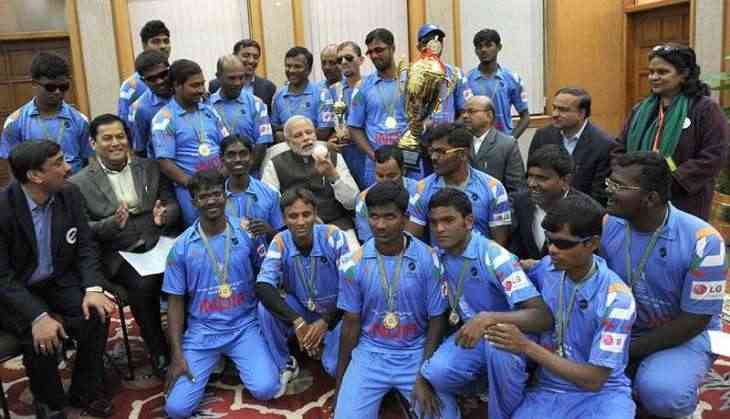 Cricket Association for the Blind in India (CABI) president GK Mahantesh on Wednesday said BCCI should recognise the federation and provide them with proper infrastructure and financial aid.
"We have written to the BCCI several times and their response has been very positive till now. However, actions should follow the response. We need positive actions from the custodians of cricket in India," Mahantesh told PTI.
The Indian blind cricket team was formed in 1998 and is currently being managed by the CABI, an independent entity backed by the Samarthanam Trust, a non-profit organisation.
Asked what CABI expects from the BCCI, Mahantesh said the body is in need of proper infrastructure and financial aid.
"Major help that we are expecting from the BCCI is of infrastructure like grounds, regular funding and some cash prizes whenever our boys win the World Cup," he said.
"The biggest problem that we face is of the grounds. We have to do with whichever ground is available which is difficult for us."
India are two-times champions of the Blind World Cup. They defeated neighbour's Pakistan in the final in January this year to retain the trophy.
"The ECB, Cricket Australia, South Africa and Sri Lanka all are supporting blind cricket in their respective countries. Sometimes when we are asked why the BCCI hasn't recognised us it becomes embarrassing as we have no answer to that," Mahantesh added.
Mahantesh, who is also the president of the World Blind Cricket Ltd (WBC), is in discussions with the International Cricket Council to develop blind cricket globally as well.
"We are also in talks with the ICC. They have asked us to send our recommendations. We hope to receive regular patronage, guidance, support and also help in running the WBC," he said.
"WBC runs only on the membership fees which is not sufficient. We need to come out with broadcast rights and all, WBC is not able to generate the money for umpires, referees etc."
In a major boost to blind cricket, WBC received a donation of USD 1 million to propagate the sport globally.
"I am happy to contribute for cricket for the blind and its promotion across the world. I believe there can't be a better cause than seeing fellow humans being content," said Subu Kota, Founder, President of the Samarthanam Trust USA, who donated the amount.
-PTI