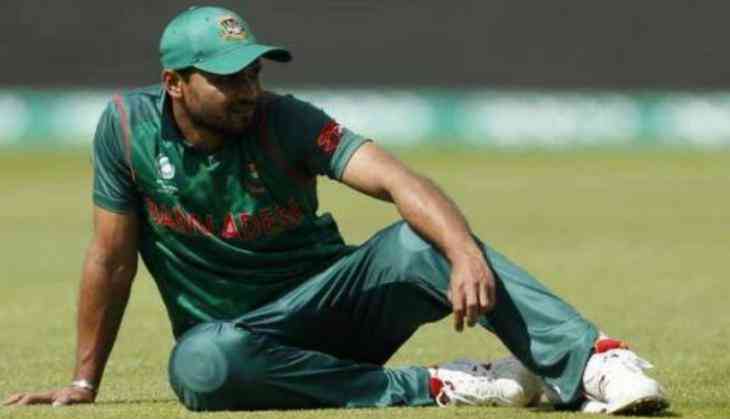 Bangladesh captain Mashrafe Mortaza warned his players against complacency ahead of the start of a one day series against outsiders Zimbabwe on Sunday.
Zimbabwe go into Sunday's game in Dhaka as whipping boys of international cricket after losing every match during a recent tour of South Africa.
The visitors have not won a one day international in Bangladesh since 2010.
"If we win everyone will say this is what should have happened. But if we lose they will take it differently," said Mortaza, whose team are seventh in the world rankings against Zimbabwe's 11th.
"It can create pressure at the back of the mind. It's not as though we have never lost to Zimbabwe." Mortaza said the three match series -- with two more 50 over games in Chittagong on Wednesday and Friday -- would be doubly important as Bangladesh have only four more series to prepare for next year's World Cup in England.
"They have almost all their senior players back and outside Zimbabwe they have the best record in Bangladesh. So we have to give 100 per cent," he said.
An eight-wicket loss in Friday's warm-up against a Bangladesh Cricket Board XI did not help the visitors' morale, but Zimbabwe captain Hamilton Masakadza insisted his side was not despondent.
"We didn't have a great time in South Africa or in the match yesterday. But the main thing is to focus on tomorrow and to focus on the tour and what we have come to achieve," he said.
"We can only go up from where we are and we are really looking forward to this. The guys are upbeat.
-PTI