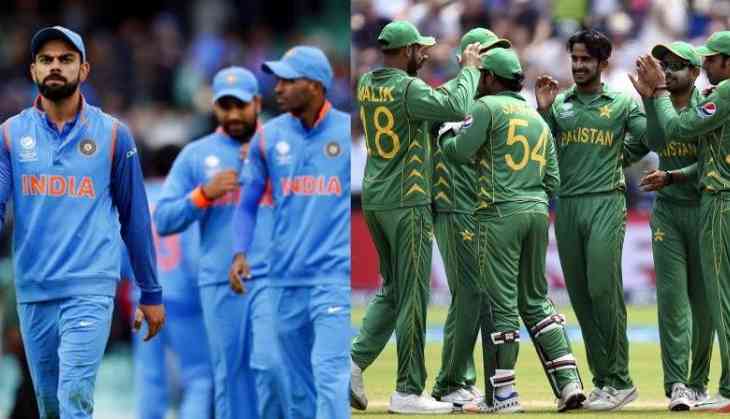 India and Pakistan have been enmeshed in some unforgettable T20I matches since the high-octane encounter in the first edition of the T20 World Cup. Both the teams have won the T20I World Cup and have displayed some spectacular performance in this format of the game.
For many years, India and Pakistan have produced fantastic players. Despite not playing each other in bilateral series, their matches during ICC's tournaments have proved to be firecrackers.
When Babar Azam was asked to choose a merged India and Pakistan XI, the youngster at the double opted for the T20 format.
While talking to Harsha Bhogle, Babar Azam picked Rohit Sharma as the opener and put himself as the second opener in his India-Pakistan combined XI.
Without having qualms he picked Virat Kohli as his No.3. At number 4, babar choose Shoaib Malik, one of the longest serving Pakistani cricketer.
MS Dhoni was an obvious pick in Babar's XI while he choose all-rounder Shadab Khan ahead of picking Hardik Pandya.
As expected there were more Pakistan pacers then their Indian counterparts in Babar's India-Pakistan XI as he choose Shaheen Afridi and Mohammad Amir ahead of naming Jasprit Bumrah in the team.
At last, Babar picked Kuldeep Yadav, the man how dismissed Azam in the much anticipated India vs Pakistan match during the World Cup 2019.
Babar Azam's India-Pakistan combined XI:
* Rohit Sharma
* Babar Azam
* Virat Kohli
* Shoaib Malik
* MS Dhoni
* Hardik Pandya
* Shadab Khan
* Mohammad Amir
* Shaheen Afridi
* Jasprit Bumrah
* Kuldeep Yadav
Also Read: Ravindra Jadeja tries to pull Virat Kohli's leg but himself gets trolled instead