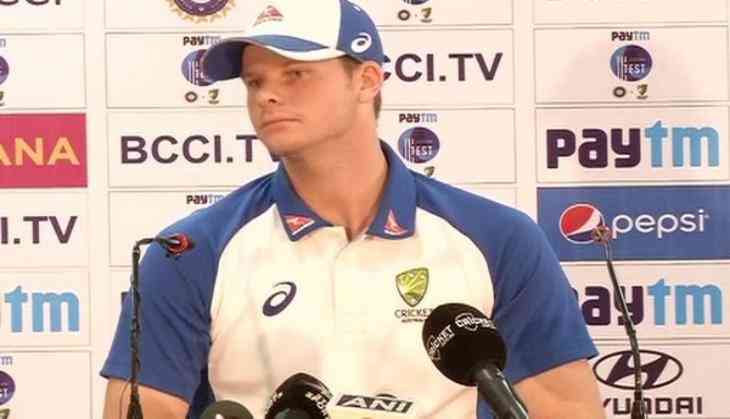 Australia skipper Steve Smith has admitted that his side 'got away with one' during their Champions Trophy 2017 opener against New Zealand which was washed out due to rain on 2 june at Edgbaston, Birmingham.
A wash-out against the Black Caps in the tournament opener secured the Aussies a single point but it could have been worse after four of Smith's six bowlers went for more than 50 runs after the Kiwis won the toss and batted.
Considered as one of the most prolific pacers in the present times, Mitchell Starc, Josh Hazlewood and Pat Cummins all played in the match.
But as it turned out, at least two of them would want to put the day behind them entirely.
An undercooked Australian attack was bludgeoned by Luke Ronchi (65 off 43), then clinically dismantled by Kane Williamson (100 off 97) in a match that eventually ended up as a washout due to the incessant rain at Edgbaston.
New Zealand had the better of the proceedings by then, having reduced Australia to 53 for 3 in nine overs chasing a DLS target of 235 in 33, after they had put up 291 all out.
Starc bowled nine overs for 52 runs. Cummins was a bit unfortunate in having a catch dropped off him, but conceded 67 runs in nine overs while picking up a solitary wicket.
"I thought it was probably one of the worst bowling displays that we've put on for a very long time," ESPNcricinfo quoted Smith as saying after the match.
"We bowled on both sides of the wicket. We gave them a lot of freebies and it was pretty ordinary, to be honest with you."
"We certainly would have preferred to be in New Zealand's position when we came off the end there. We still had a lot of work to do and they've got a quality bowling attack as well. So we perhaps got away with one there," he added.
The Aussies now can't afford a loss in the remaining two pool games against Bangladesh and England, or risk an early tournament exit.
For Australia, Bangladesh is up next at The Oval in London ( 5 June) while New Zealand will take on hosts England on 6 June.
-ANI