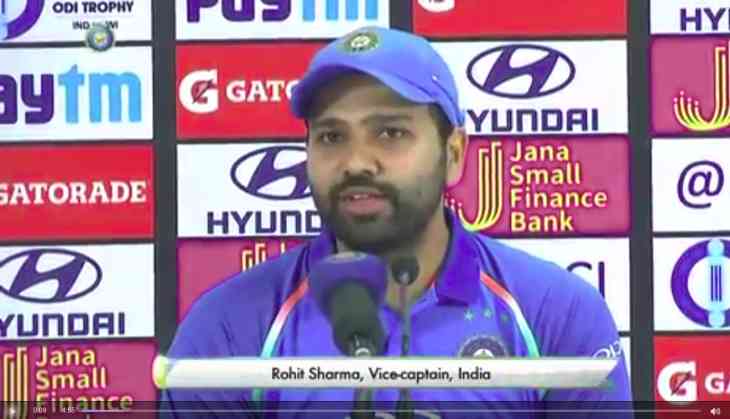 Ahead of its first Twenty20 Internationals against Australia, India's vice-captain Rohit Sharma on Monday stated that prior experience of playing on the pace-friendly pitch would help his side here at the Brisbane Cricket Ground.
Considering Brisbane as the fastest pitch in Australia, Sharma said, "Australia in Australia is always going to be dangerous. So you got to be prepared for it. We don't need a few individuals to step up. We need a whole lot of guys to put their hands on different occasions and take up the challenge."
The 31-year-old, who is the highest scorer (2207 runs) for India in the format, said, "Last time (2016) when we were here, we won the series by 3-0." Talking about the 'Men in Blue' players, Sharma stressed that most of the batsmen are experienced, while only a couple of them are new to the pitch.
"Yes, it is challenging for all our batsmen when we come around here, but most of the guys have come to Australia before. So, they understand the conditions. There are only a couple of guys who have not been here," he said.
Reflecting on the squad, Sharma also said that different individuals will take places in different formats. However, the motive of the team is to try and cease all the moments.
India is slated to play three-match T20I, four-Test matches and two-match ODI series against Australia, beginning from November 21.
-ANI