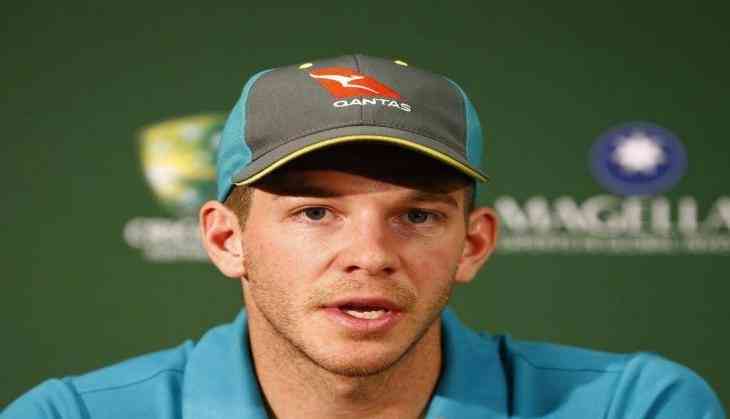 Australia are facing South Africa in the fourth Test match after the third test became a part of the headlines and for all the bad reasons. The third test played between the two teams witnessed one of the most controversial ball-tampering cases in the recent history of cricket.
Former Australian skipper Steve Smith and Vice-captain David have been slapped by a one-year ban following the tampering scandal. The youngster Cameron Bancroft who was tasked with the tampering has also been slapped with a 9 months ban.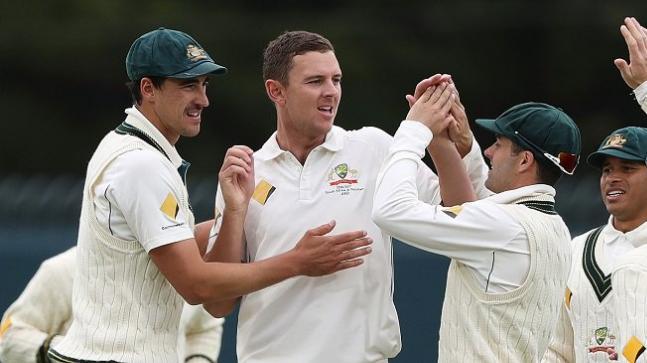 AUS vs SA (Twitter)
The cricket fraternity has witnessed a lot of ups and downs in the past week. However, South Africa and Australia are playing their fourth test match against each other in the leadership of newly appointed captain Tim Paine. Although the injuries on the Australian cricket are too serious to forget soon the team came on the ground with a renewed spirit. The Australian Skipper Tim Paine and his counterpart Faf Du Plessis had a long talk after the toss was concluded which is itself a new thing.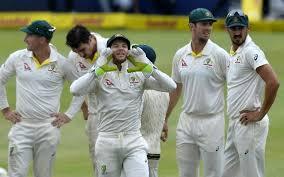 Aus Vs SA (Twitter)
Moreover, the team players shook hands after the national anthems were of the countries were over. Recovering from a serious incident but the sportsman spirit of the Australian players was something worth a look. They all came down the pavilion with a rejuvenated spirit, keeping aside all the controversies they were a part of, a day ago. The Australian team has come up with a refreshed mind and with a commitment to the world cricket and their fans world over that they will overcome and will fight back with the spirit, they are so well known for.