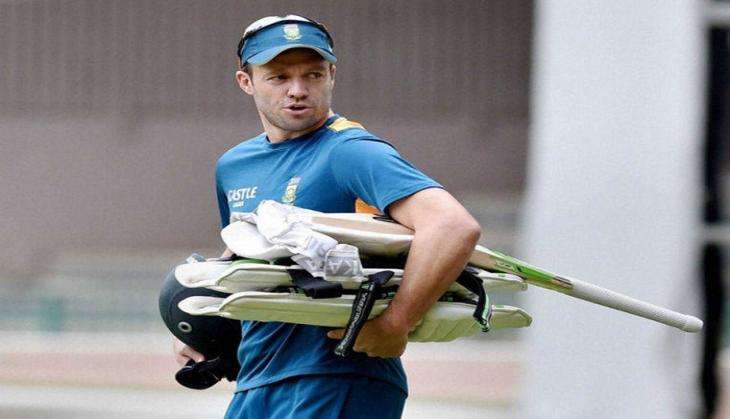 South Africa skipper AB de Villiers has claimed that the sledging done by Australian cricketers in their last three-match Test series in 2014 was the worst he has witnessed in his entire career.
In a closely-fought series, Australia had emerged as the winners by a margin of 2-1 punctuated by a series of verbal altercation, including a feud between the then skipper Michael Clarke and South Africa pace spearhead Dale Steyn, and David Warner barking at Faf du Plessis on his dismissal.
Recalling hostile 2014 series against Clarke's side, De Villiers said the sledging done by the Australian cricketers in that series was 'personal' and over the top before admitting that it was the highest level of abuse they had received on the cricket field.
"When we play England, it's pretty verbal. I also remember touring Australia in 2006 as a youngster, with the likes of Warne and McGrath and Gilly behind the stumps. Still, that was nowhere near what we received in 2014," de Villiers was quoted as saying by cricket.com.au.
"Australia certainly made a conscious effort to be verbally over the top. Maybe they felt they could get under us if they really came out and got personal with some of us. I felt it was unnecessary," he added.
The 32-year-old, however, believes that the Australian players later regretted what they had done as they apologised for going overboard with sledging following the series win.
"Some of the Australian players came up and apologised and felt that it was a little bit over the top . certainly at times they did go over the top and I think they regret that in some way," he said.
De Villiers is currently racing the clock to be fit for the final Test of this summer's three-match series against Australia after originally being ruled out for the tour with an elbow injury.
The first Test of the three-match series is slated to be held on Perth on November 3, followed by matches in Hobart (November 12) and Adelaide (24 November).
(ANI)