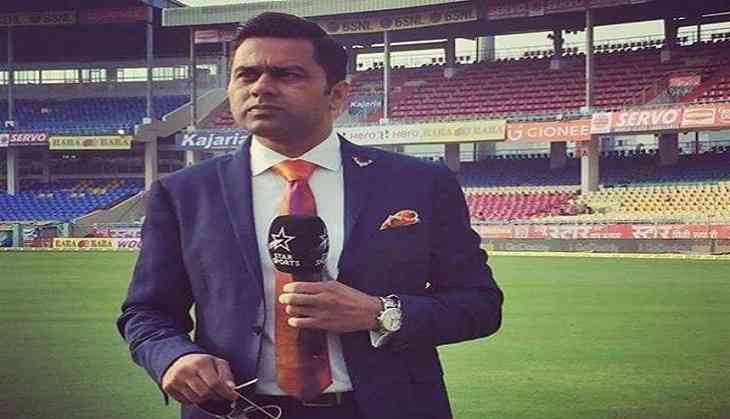 As the year 2019 drew to a close, numerous cricketers and pundits of the game laid down their fantasy playing XI and chose the best players of the decade as well. Former Indian cricketer and commentator Aakash Chopra also did the same by picking his best playing XI. For the reason that the 2019 season also marked the end of a decade, Chopra named his picks for batsman, bowler, wicketkeeper and all rounder of the previous decade in T20.
Chopra posted his three picks on social media where he named Virat Kohli as the best batsman and Sri Lanka's Lasith Malinga as the best bowler of the decade. While Kohli and Malinga sewed up as best batsman and bowler according to Chopra's judgement, England's Jos Buttler was his top choice in the wicketkeeper bracket.
Also Read: Irfan Pathan reveals 'only regret' of his career after announcing retirement from all forms of cricket
#AakashVani Awards for the best in T20i in 2010s (decade)

Batsman— Kohli
Bowler— Malinga
All-Rounder—Afridi
Wicketkeeper—Buttler

What's yours? ☺️

— Aakash Chopra (@cricketaakash) January 1, 2020
The 42-year-old picked former Pakistan skipper Shahid Afridi as the top all-rounder of the 2010s in the shortest format of the game. Immediately after Chopra proclaimed Afridi his best picking in the all-rounder of the decade bracket, the former Indian cricketer started to come up against the high dudgeon of a disconcerted Twitter users, who criticized Chopra for being prejudice. The fan tried to censure Chopra's ruling of opting for Afridi as the top all-rounder of the decade in the T20 format.
"Explain us why u choose afridi....for impressing Pakistani fans?" the Twitter user said. Initiating a swift response towards the fan's query, Chopra retaliated by insisting the Twitter user goes and checks Afridi's records as an all-rounder in the shortest format. "You obviously didn't have a look at his T20 International record in the 2010s. The decade. Do yourself a favour and check. Thank me later," Chopra tweeted.
Shahid Afridi was instrumental in his team's ICC World T20 title glory in 2009. The latter became the first batsman to knock a fifty in a successful run chase of the T20 World Cup final. He also went on to become the first player to win the man of the match and player of the tournament awards in the 2009 exhibition.
Also Read: Watch: New Zealand batsman Leo Carter emulates Yuvraj Singh, hits 6 sixes in an over