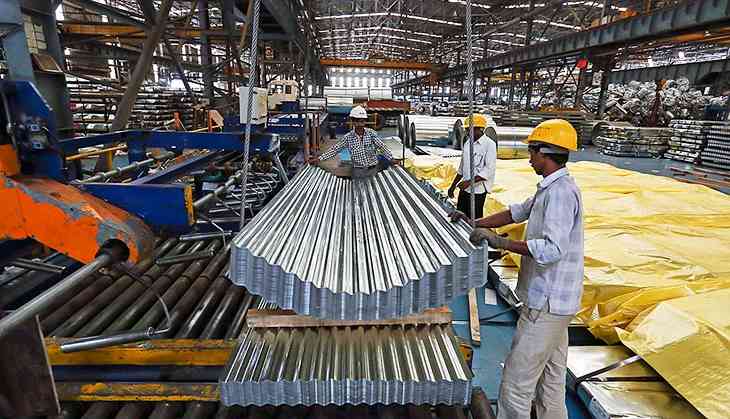 The decision to impose steep tariffs by the United States on steel and aluminium may impact the domestic metal sector, a report has said.
On March 8, 2018 US President Donald Trump imposed a 25 per cent tariff on steel imports and 10 per cent on aluminium.

"The decision to hike tariff on aluminium and steel by 10 per cent and 25 cent, respectively made under a section 232 of American federal Act of 1962, may impact the Indian metals sector.
"(However) It would be difficult to estimate what would be the quantum of impact on Indian steel and aluminium exports consequent to imposition of tariffs on steel and aluminium, the Indian exports may become costlier and uncompetitive in the US market especially against other countries who are exempted from levy of tariff by the US," Industry body Assocham said in its latest report 'Global Tariff War: Implications and Challenges'.
Besides, it could also affect the prices of other metals like zinc and nickel.
The US is the world's largest steel importer. In 2017, it imported 35.6 million tonnes (MT) of steel.
The imposition of tariffs on steel and aluminium imports into the US followed by slapping of tariffs on a wide range of Chinese imports has thrown global trading system into disarray. The tit-for-tat approach in global trading relations is unfolding rapidly as major economies continue to impose tariffs on each other, the report said.
This could intensify and stunt global economic growth, causing greater difficulties in developing countries, including India, it noted.
Union Steel Minister Chaudhary Birender Singh had earlier said that the 25 per cent tariff imposed by the US on steel import can 'indirectly' affect the domestic sector.
"The US decision to impose 25 per cent tariff on steel imports will have negligible direct impact (on India's export) as India's share of US Steel imports is very small as compared to other countries but there might be an indirect impact (in the form of dumping)," he had said.
India is (already) experiencing import surge in steel consequent to imposition of 25 per cent tariff on steel imports in the US. Available import trends in steel reflect dumping of steel into India by leading steel producers from not just China but also Japan and South Korea, which are diverting supplies from the US and the European Union (EU), the report said.
According to Joint Plant Committee, at 1.868 MT, export of total finished steel was down by 33.4 per cent in April-July 2018 over the same period of last year.
As against the exports, import of total finished steel increased by 6.1 per cent to 2.655 MT during the said period over April-July 2017.
"The dumping raises fears that India after becoming a net exporter of steel for two straight years, supported ably by government policies, India could again turn a net importer in 2018-19," the report said.
-PTI