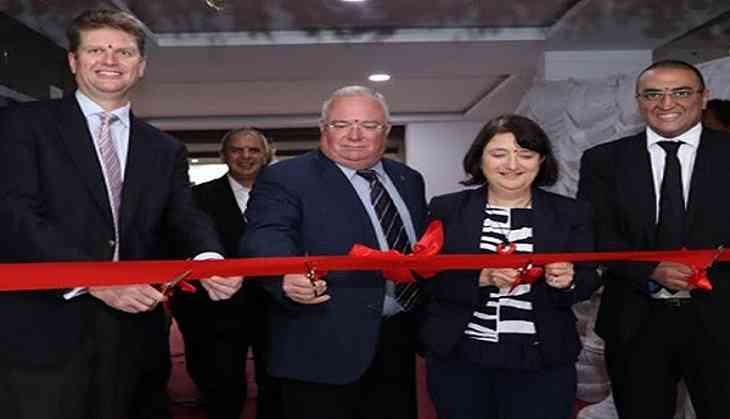 UPS (NYSE:UPS) today inaugurated a facility at Hyderabad to support local businesses and SMEs (small and medium enterprises) looking to expand trade with the global marketplace.
Located at Begumpet, the facility is easily accessible for walk-in retail customers. UPS will provide integrated services for small package, supply chain solutions and contract logistics for faster and more efficient access to international markets.
The new facility is part of the continuous investment into UPS's global integrated network which moves three percent of the world gross domestic product (GDP) across 220 countries and territories daily. SMEs are a vital engine for economic growth and contributors to India's GDP. Micro, Small and Medium Enterprises (MSMEs) contribute around six percent of the manufacturing GDP, 25 percent of the GDP from services, and 33 percent of India's manufacturing output.
Logistics play an increasingly key role for businesses seeking competitive advantages and trading across borders. With over a century of experience, UPS continues to invest in capacity and technologies to build the Smart Logistics Network of the future. Hyderabad is the latest part of this constantly evolving network.
"UPS considers global trade a great opportunity for economic growth and we help Indian businesses of all sizes, especially SMEs, take advantage of the global marketplace," said Jean-Francois Condamine, UPS President for Indian subcontinent, Middle East and Africa (ISMEA).
"The economic growth of around 7½ percent puts India at the top of the fastest growing G20 economies. Hyderabad is fast becoming a ground for implementation of the 'Make in India' initiative. With the Indian economy on a growth trajectory, Indian SMEs are breaking boundaries to reach their growth potential. This investment shows UPS's commitment as a growth partner for the country and its businesses helping to drive the economy," said Condamine.
Rachid Fergati, Indian subcontinent Managing Director for UPS added, "Hyderabad is a key market for industries such as healthcare, information technology and manufacturing among others. Businesses in these sectors need logistics partners to create supply chain efficiencies and that is one of UPS's key focus areas in India. The consolidation of the three key services of small package, supply chain solutions and logistics, backed by UPS's advanced technology, will help reduce costs, improve efficiency and increase competitiveness for businesses in Hyderabad."
Walk-in retail customers wishing to send individual shipments internationally will benefit from UPS's use of advanced shipping technology such as DIAD (Delivery Information Acquisition Device), Complete View, Advanced Shipping Technologies, ConnectShip™, and Tundra Scan. These solutions help make the shipping process more transparent, faster and easier.
UPS connects major Indian cities such as Mumbai, Delhi, Chennai, Bangalore, Hyderabad, Kolkata, Pune, Chandigarh, Ludhiana as well as emerging export locations Jamnagar, Kanpur, Indore, Karur, Moradabad, Tirupur, Coimbatore, Baroda and Bhadohi to international marketplaces.
UPS has been present in the India market since 1988 and continues to be an industry front runner supplying integrated business requirements in a world connected by technology and increasing global trade.
The facility is located at Jayalakshmi Towers, 1-11-251/19/A, Prakash Nagar, Begumpet, Hyderabad, Telangana State - 500016.
-ANI