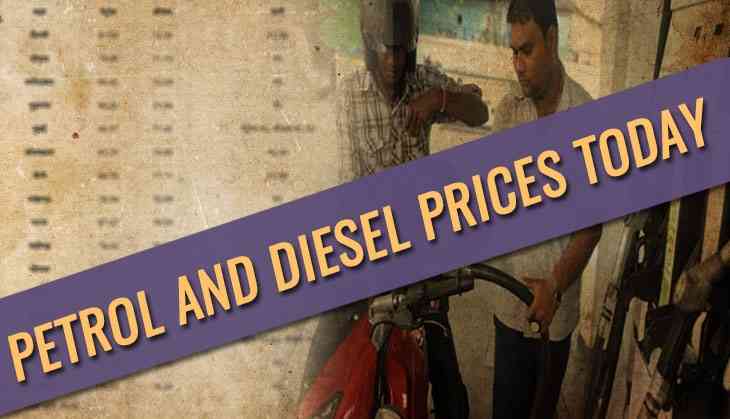 Indian Oil Corporation has updated the revised fuel prices on its official website on December 9. Following the trends, the new prices of petrol and diesel were increased by 5 paise and 10-11 paise, across the nation.
However, fuel prices may vary across the country due to differences in levies imposed by states.
Check Petrol and Diesel December 9 Rates:
Petrol, Diesel Prices in Delhi:
In the national capital, the petrol prices rose to Rs 75 (5 paise) a litre. Earlier on Sunday, the petrol price was Rs 74.95. While diesel prices in Delhi increased to Rs 66.04 per liters which was earlier Rs 65.94 litre on Sunday.
Earlier on Sunday, the fuel prices remained unchanged across the nation. Also, the prices of petrol and diesel in Delhi are the cheapest among other metro cities.
Petrol, Diesel Rates in Bengaluru:
If you are living in Bengaluru then the money you have to spend on petrol is Rs 77.57 while Rs 68.29. While those living in Hyderabad will have to pay Rs 79.81 for petrol and Rs 72.07 for diesel.
Petrol, Diesel Prices in Mumbai:
Mumbaikars will have to fill their petrol tank at Rs 80.65 per litre. A litre of diesel costs is Rs 68.45 (10 paise higher than Sunday's price).
Petrol and Diesel Prices in Gurugram:
The petrol in Gurugram is retailing at Rs 74.49 a litre. The prices have been increased by 11 paise from Sunday's rates i.e. Rs 74.38 a litre.
While Diesel rates in Gurugram reached to Rs 65.35 a litre as compared with Rs 65.18 per litre on Sunday. Whereas, in Noida, the amount of petrol rose by 11 paise to Rs 76.29 a litre and revised price of diesel is Rs 66.35 a litre which was Rs 66.15 a litre on December 8, 2019.
Reports suggested that petrol and diesel rates are expected to increase due to the hike in crude oil rates after Saudi Arabia announced its decision to cut crude oil production. Crude oil rates were now trading near the highest level in almost 3 months.