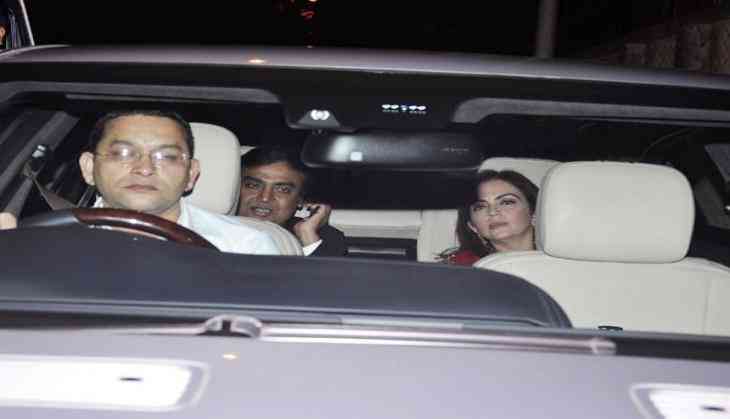 Owner of Reliance Industries Mukesh Dhirubhai Ambani is a well-known name not just in India but across the globe. Ambani gets counted in the list of world's richest people. According to a recent report, Mukesh Ambai's total wealth is around Rs 2,57,900 crore. His luxurious house Antilia is considered as one of the most expensive houses in the world.
Mukesh Ambani is the person who stunned the entire telecom industry by providing free data services to its users for a year. Currently, Reliance Jio owned by Ambani have occupied the largest part of the domestic business. Now he is planning to win the telecom world by proposing a plan to TRAI to make International calls charge free. If the TRAI approves his proposal, Reliance Jio will occupy the largest part of telecom sector be it domestic or International.
The Reliance group is not limited to any particular project but the business chain is growing day by day, recently they have entered into different businesses such as Jio Payments Bank, Jio DTH services, Jio Phones, JioFi Hotspot, and much more. Despite the fact that telecom is the most crowded sector, Jio had managed to gain 13.86 crore subscribers.
From the moment Ambani had announced free data services, he has been making news in media for one way or other. Now once again Ambani has taken the Internet by storm but this time it is his driver who has made the headline in the media.
A video is getting viral on the Internet, in which it is being revealed that how much Mukesh Ambani's driver earn in a month. In the video, even the selection procedure (how the driver is being selected) is also given.
For selecting the driver a contract is given to private companies to select the driver and train him. After the driver is trained, he has to pass so many tests and once he gets selected for the job he is paid Rs 2 lakh per month.
Mukesh Ambani's driver is lucky, isn't he?