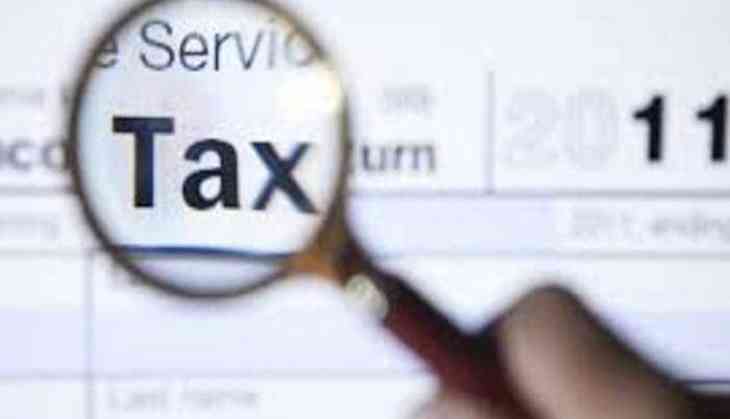 Economic Survey Part II: Growth in tax revenue achieved by Centre
Highlighting monetary management and financial intermediation, the Economic Survey Part II, tabled in the Parliament here today reflected strong growth in tax revenue, sustenance of the pace of capital spending and a consolidation of non-salary or pension revenue expenditure.
As per the survey, the Union Budget for 2017-18 opted for a gradual fiscal consolidation path: the fiscal deficit is expected to decline to 3.2 percent of GDP in 2017-2018.
The fiscal deficit target of three percent of GDP under the FRBM framework is projected to be achieved in 2018-19.
Drafted by Chief Economic Advisor Arvind Subramanian, the survey highlighted that the Budget for 2017-18 introduced a number of procedural reforms, including: the integration of the Railway Budget with the Union Budget; advancing of the date of the Union Budget to February 1, almost by a month; elimination of the classification of expenditure into 'plan' and 'non-plan'; and, restructuring of the Medium Term Expenditure Framework Statement with projected expenditures (revenue and capital) for each demand for the next two financial years.
The survey has mentioned that inflation is expected to remain below the Reserve Bank of India's four percent target through to the end of the fiscal year and described scope for monetary easing as "considerable".
However, it indicated that sluggish growth and increasing indebtedness in some sectors of the economy have impacted the asset quality of banks and this is a cause for concern.
Signifying moderation in CPI headline inflation during the last three years, the survey read that the CPI inflation fell to a series low of 1.5 percent in June 2017.
The broad based decline in all commodity groups during 2016-17, the most significant being decline in food.
Also, the food inflation, which was the main driver of inflation in the past, declined significantly during the year because of improvements in supply of pulses and vegetables on the back of a normal monsoon. Core inflation-indicative of underlying trends -- too declined in the last few months.
-ANI