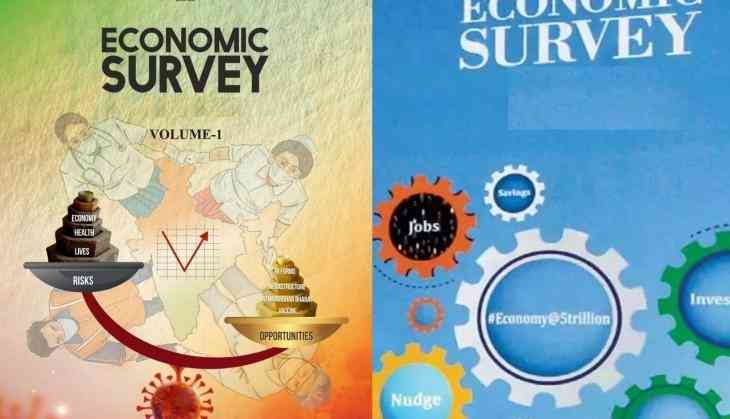 Economic Survey for 2022-23.
The wait for the annual national Budget is almost over as the Union government is set to table the Economic Survey on Tuesday.
Union finance minister Nirmala Sitharaman will table the pre-Budget document in the Parliament after President Droupadi Murmu's address to the joint sitting of the two houses of Parliament.
The Economic Survey document, prepared by the Economic Division of the Department of Economic Affairs in the Ministry of Finance and formulated under the supervision of the chief economic adviser V Anantha Nageswaran, will give insights into the state of the economy and various indicators in the current financial year 2022-23 (April-March) and outlook for the next year.
The Economy Survey may also give some idea about the tone and texture of the actual Budget for 2023-24, to be presented on Wednesday.
The first economic survey reportedly came into existence in 1950-51, when it used to be a part of the budget documents. In the 1960s, it was separated from the Budget documents and presented day prior to the Union Budget.
The most important feature which many will look out for is its central theme.
Last year's central theme was 'Agile Approach', which put emphasis on India's economic response to the Covid-19 Pandemic shock. The preface of the Economic Survey 2022 stated that the "Agile approach" was based on feedback loops, real-time monitoring of actual outcomes, flexible responses, safety-net buffers and so on.
Along with the sectoral chapters, the Survey document also adds new need-based chapters that need focus.
The Economic Survey tabled in 2022 projected India's GDP growth of 8.0-8.5 per cent in 2022-23, which the government felt will be supported by widespread vaccine coverage, gains from supply-side reforms and easing of regulations, robust export growth, and availability of fiscal space to ramp up capital spending.
Budget 2023 is likely to be the last full Budget of the Modi government in its second term with the next Lok Sabha election due in April-May of 2024.
Like the previous two Union Budgets, Union Budget 2023-24 will also be delivered in paperless form. The Budget documents will be available on the 'Union Budget Mobile App' on both the Android and Apple OS platforms after the completion of the Budget Speech by the Finance Minister.
The formal exercise to prepare the annual Budget for the next financial year (2023-24) commenced on October 10.
The first part of the session will be held from January 31 and will go on till February 13. The Parliament will reconvene after a recess for parliamentary committees to discuss the demand for grants of various ministries. The second part will begin on March 13 and will continue till April 6.
(ANI)
Also Read: IMF projects Indian economy to grow 6.1 pc in 2023; global growth to dip to 2.9 pc