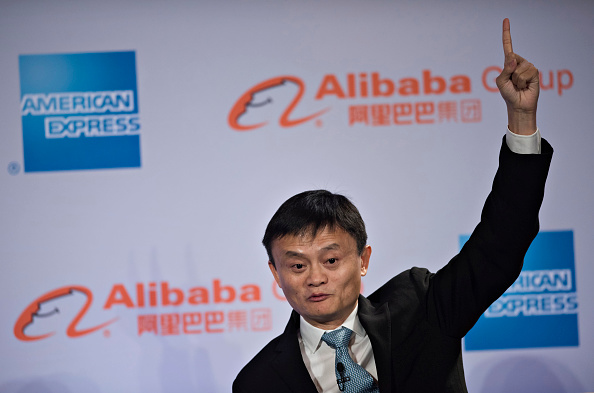 The results are a reassuring sign as worries about a slowdown in the Chinese economy continue. Alibaba is hoping its better-than- expected third-quarter results help reassure investors worried about the state of the Chinese economy.
The Chinese e-commerce powerhouse third-quarter net income jumped ahead of analyst expectations as mobile shopping continued to grow and Chinese customers snapped up items during the holidays.
The results were a reassuring sign as worries about a slowdown in the Chinese economy continue. Shares jumped 3% in premarket trading. Executives sought to put a positive spin on the China economy.
"The Chinese economy is going through a structural shift from high-growth to more moderate more sustainable growth," said Joe Tsai, executive vice chairman.
"China is still one of the fastest-growing economies in the world. We have no reason to think anything different in the foreseeable future."
For those wondering how Alibaba's results are being affected by the Chinese economy: "I think the strong (revenue) numbers we released today speak for themselves," he added.
Alibaba is benefiting from a shift to mobile spending and a growth in users. Mobile spending accounted for 65% of total China retail revenue, up from 30% last year.
Annual active buyers rose 22% to 407 million. The popular Chinese shopping holiday, November 11, dubbed "Singles Day" helped boost results as well.
Alibaba saw 115 million shoppers to its marketplaces including Tmall and Taobao who spent $14 billion in gross merchandise volume, or the total value of items bought on the sites.
Net income for the three months ending December 31 more than doubled to 12.5 billion Chinese yuan ($1.93 billion) or 4.90 yuan per share (76 cents) from 5.94 billion Chinese yuan.
Adjusted for one-time costs, net income totaled 99 cents per share. Analysts expected 89 cents per share, according to FactSet.
Alibaba Holding Ltd.'s revenue rose 32% to 34.54 billion Chinese yuan ($5.33 billion) from $26.18 billion last year. That beat analyst expectations of $5.11 billion.
-PTI