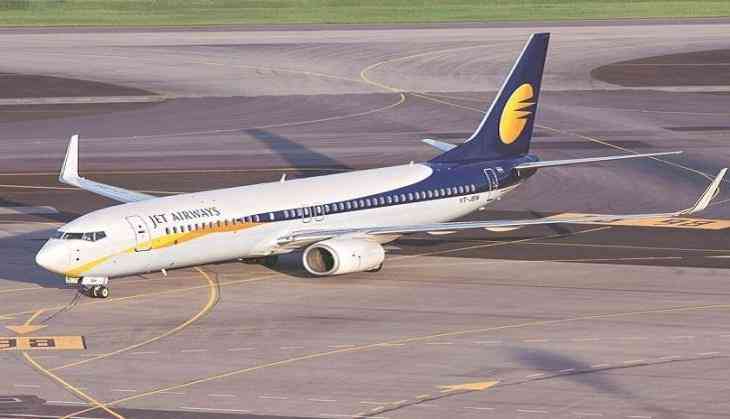 Shares of Jet Airways continued to fall for the second straight session Friday, tumbling 8 per cent amid concerns over Income Tax officials conducting survey of its premises.
After a weak opening, shares of the company further plunged 8 per cent to Rs 224.70 -- its 52-week low -- on BSE.

At NSE, shares of the company slumped 7.11 per cent to hit a one-year low of Rs 225.85.
The stock had fallen nearly 4 per cent Wednesday also.
Stock markets were closed Thursday for a local holiday.
Jet Airways Friday said Income Tax officials have been conducting survey of its premises since September 19.
On Wednesday, sources said the I-T Department is inspecting the books to ascertain whether there have been falsification of accounts, suspicious dealings and other possible violations.
In a regulatory filing Friday, the carrier said I-T officials are conducting a survey of the premises of the company since September 19.
"The company is fully cooperating with the authorities and is responding to the queries by the Income Tax authorities," it said.
The airline reported a net loss of Rs 1,323 crore for the June quarter on August 27. The carrier is also under the regulatory lens for deferring the results, which were initially scheduled to be announced on August 9.
-PTI