87 cr bank accounts linked with Aadhaar: Finance Ministry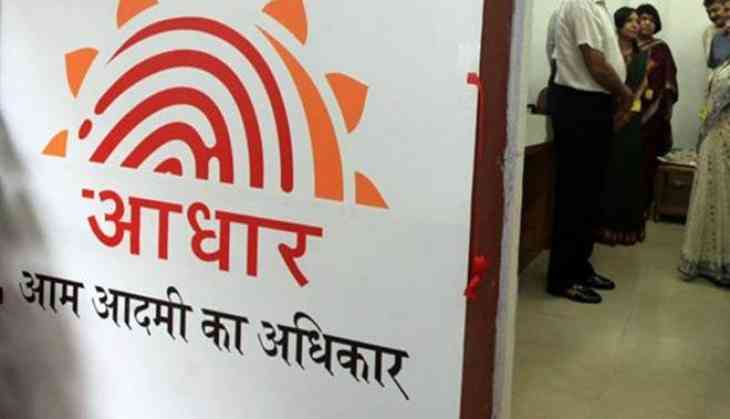 The Union Ministry of Finance on Friday said more than 87 crore bank accounts have been linked with the 12-digit unique identity number Aadhaar in the country till early March. The deadline for linking Aadhaar to bank accounts is March 31.

"As on March 2, more than 87.79 crore current and savings accounts have been linked with Aadhaar," said Minister of State Shiv Pratap Shukla in a written reply in the Lok Sabha.

More than 16.65 crore income-tax permanent account numbers (PAN) have also been linked with Aadhaar till March 5, he said.

On security features related to Aadhaar-linked financial transactions, Shukla said Aadhaar-linked financial transactions pass through multi-entity check-points, such as bank (AUA - authentication user agency), NPCI (ASA - authentication service agency) and UIDAI (authentication/ biometric data custodian).
Also Read: PNB fraud: Before alleged scam, PNB lost Rs 2,800 crore to fraud last fiscal year
"The connectivity between bank, NPCI and UIDAI is through secured encrypted private network," he added.

On measures taken by the government to ensure that Aadhaar data is not leaked from organisations handling it, the Minister said sharing of information or seeding of Aadhaar information with the authorised agencies is governed by the Aadhaar Act, which has laid down monetary penalties and imprisonment for unauthorised sharing of information.

"Any violation of the provisions of the Aadhaar Act is a criminal offence," said Shukla.

Besides, he informed that a total of 6,811 Aadhaar enrolment and updation centres are operational in bank branches across the country, as on March 2.
Also Read: RBI imposes Rs 5 cr penalty on Airtel Payments Bank